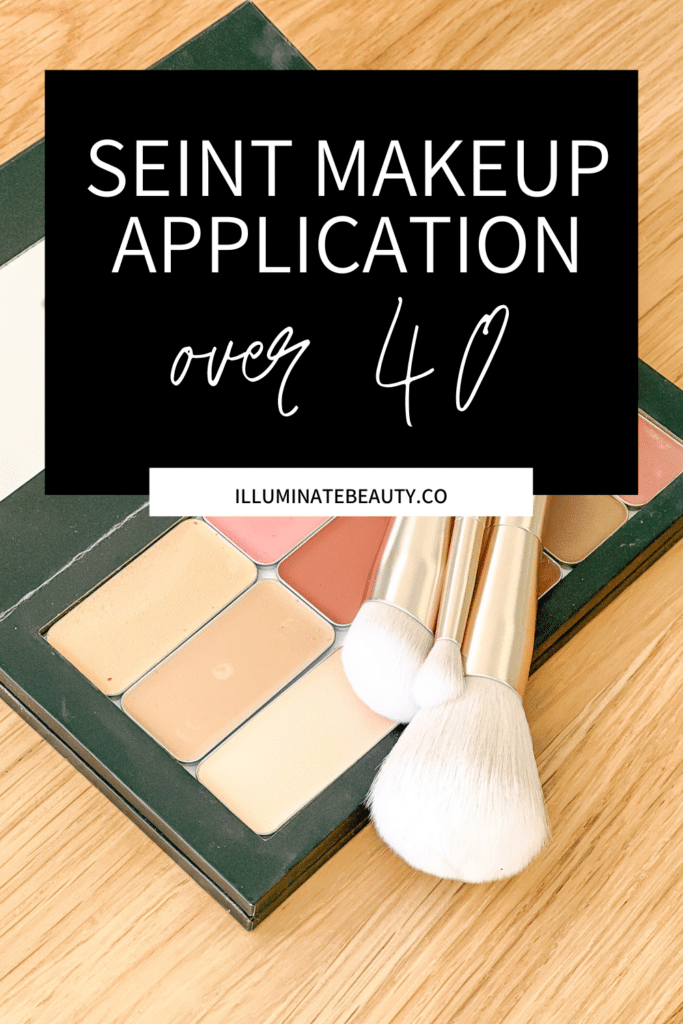 If you're over 40, you may be wondering how to get Seint makeup to work well for you. Here is a guide to Seint makeup application over 40 that will help you feel confident and look amazing!
What is Seint Makeup?
Seint makeup is a cream makeup that can be customized into one compact. It's a iiid foundation that is meant to be applied in one layer. Each foundation (highlight, contour, lip + cheek, and illuminator) are all different colors that provide coverage. This cream foundation gives the face dimension, helping you look more youthful!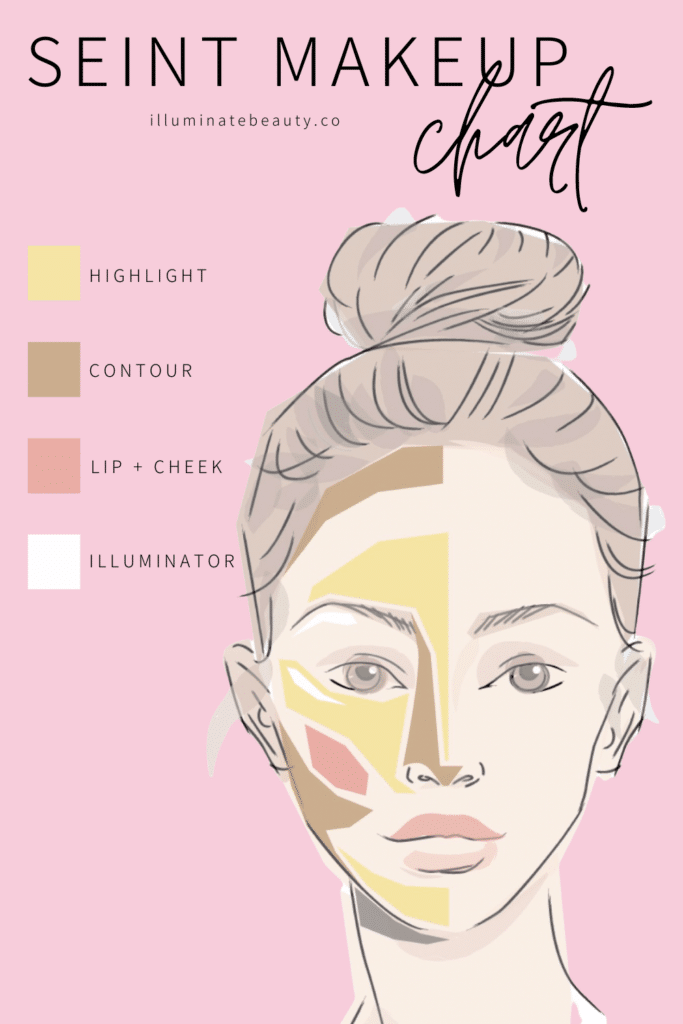 Is Seint Makeup Good for Women Over 40?
Is Seint makeup good for women over 40?? YES!! Cream makeup works great on any age and skin type, but it especially works well on mature skin! It holds to the skin like a second skin, helping you look more natural. Do you have fine lines and wrinkles?? The cream formula will blend beautifully into your skin! (Hint: the Perfector Sponge will be your best friend for blending!)
How to Get Color Matched with Seint Makeup
If you want help knowing what makeup colors will look great on you, I have 4 easy way for you to get color matched with Seint makeup: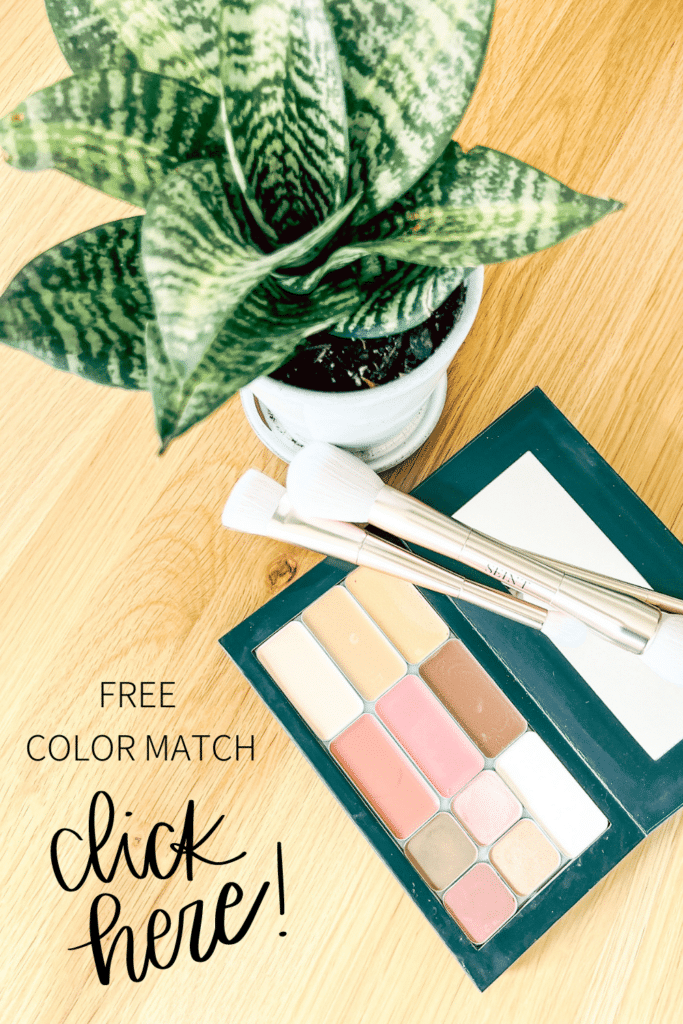 How to Apply Seint Makeup Over 40
Step 1: Even Out Skin Tone
First up, it's time to even out your skin tone. I like to have 2-3 highlight (foundation) shades in my compact to help even out my skin tone. I use the darkest shade to color correct any redness, blemishes, dark circles, and hyperpigmentation.
Next, take your main shade and apply that everywhere else that needs coverage.
If you want to brighten under your eyes, then apply a lighter shade under your eyes.
Step 2: Contour
This is my favorite step in the 5 minute makeup process! Contouring adds shape, shadow, and dimension to your face. It livens it up! The Detail Brush is perfect for contouring! These are the best places to apply contour:
Cheekbones: Start at your hairline, follow your cheekbone, and stop at the outer corner of your eye. Then blend the product upwards.
Forehead: Apply contour along your hairline and blend it into your hair.
Jawline: Apply contour along your jawline by starting at your ear and following your jawbone around to the other side. Blend it down into your neck.
Nose: Apply contour on the top sides of your nose to create a slimmer look.
Step 3: Blush
Blush is a great way to add color into your face! Apply it on the apples of your cheek and blend it into your contour.
Step 4: Illuminator
Take cream illuminator and apply it on top of your cheekbones. This will give you a pretty glow when sun or light hits your face.
Step 5: Lips
Top your look off by using the same color you applied to your cheeks and apply it to your lips.
Step 6: Eyes
Don't forget your eyes! Check out the Seint eyeshadow tutorials for quick eyeshadow looks. If you're not sure what eyeshadow colors to use, check out the Seint eyeshadow swatches so you can get a good idea of the colors.
The Best Brushes to Apply Seint Makeup
To get a great makeup application, it's crucial to have great makeup brushes! I think the best brushes to start with are these:
Since you are working with cream makeup, it's important to use makeup brushes specifically created for cream makeup. These are great brushes to start with and you can add to your collection as needed =)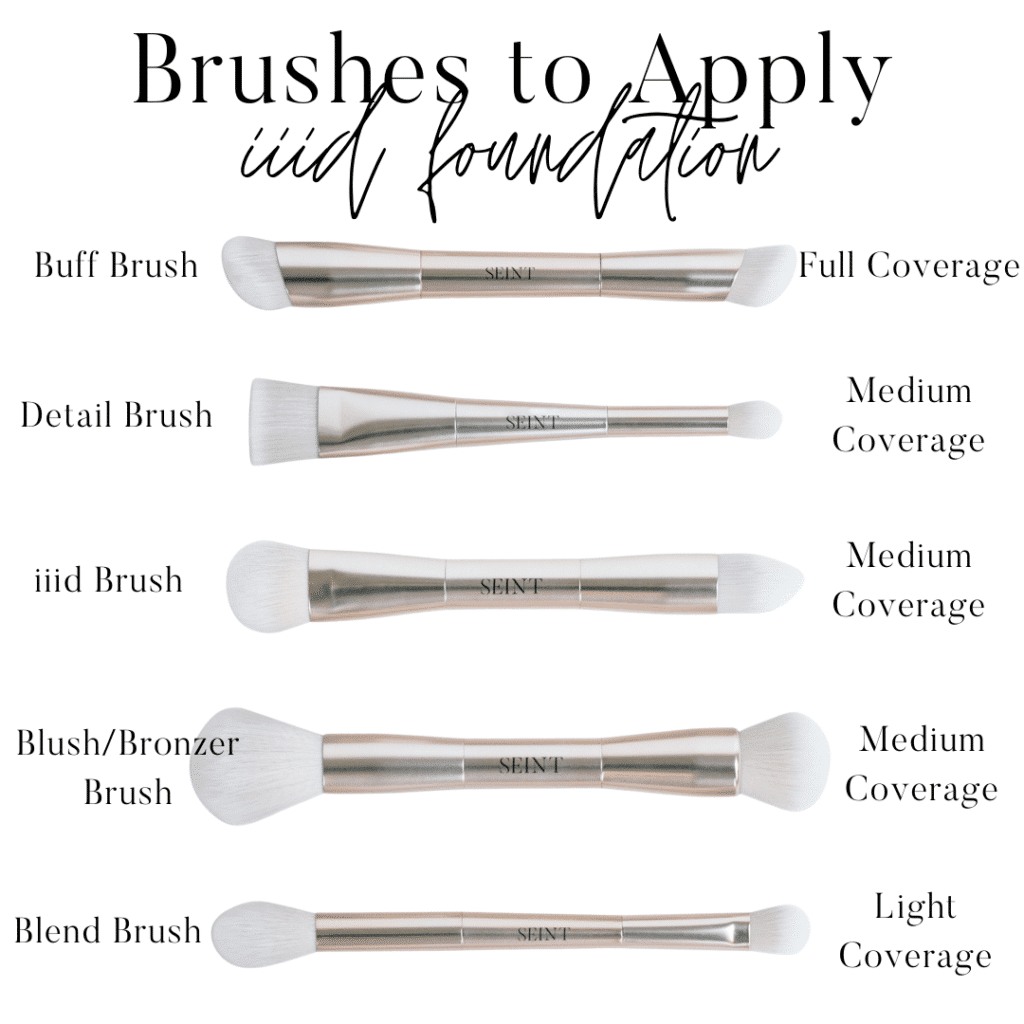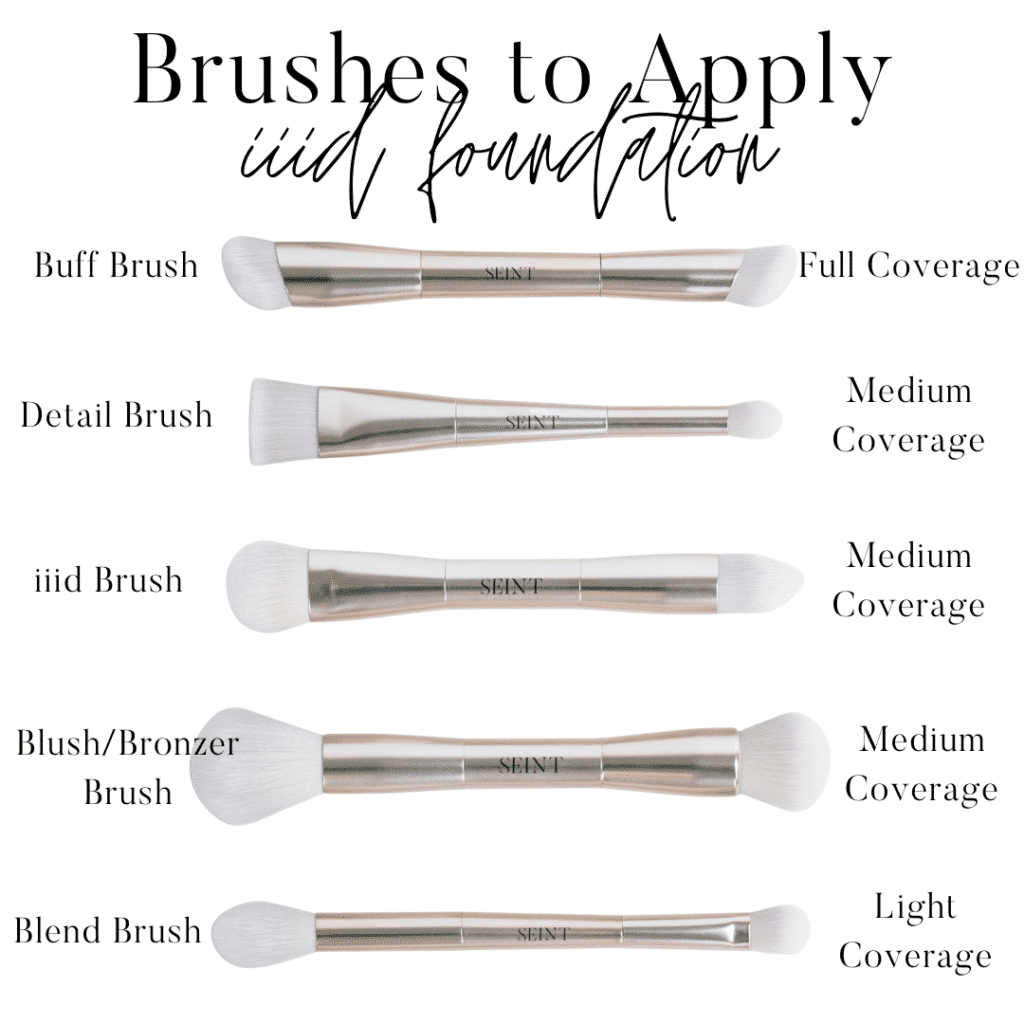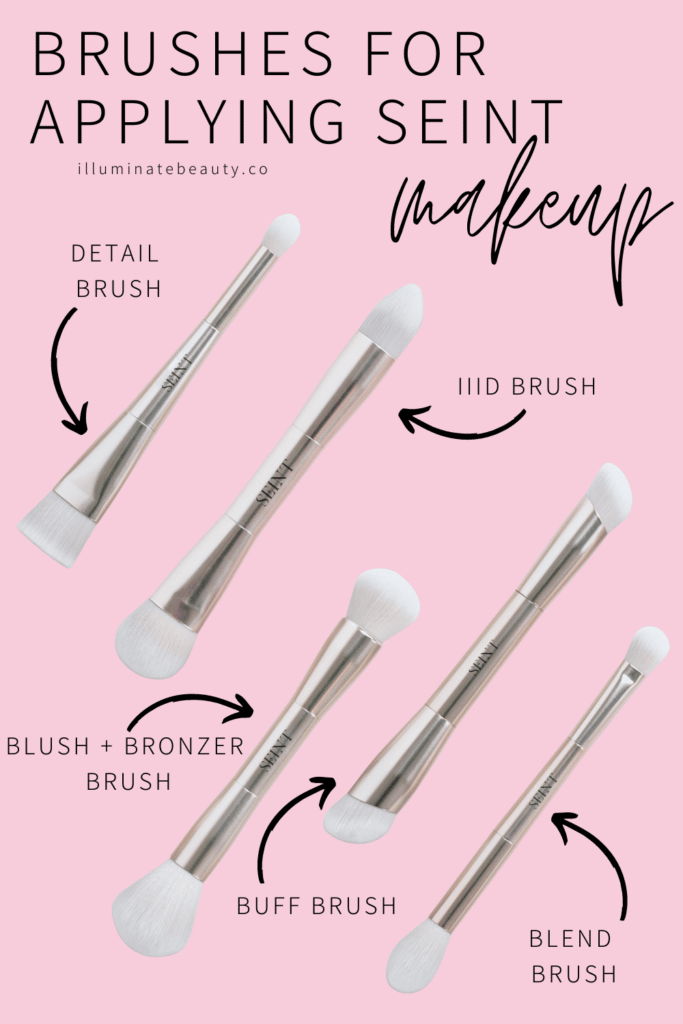 Seint makeup is so quick and easy to use! Everything is at your fingertips in one compact. This cream makeup helps you look your best! Hopefully this Seint makeup application was helpful. Check out more makeup products and tips for women over 40 so you look and feel beautiful!


How to Look Younger with Makeup for Women over 40
Eyeshadow Tips for Hooded Eyes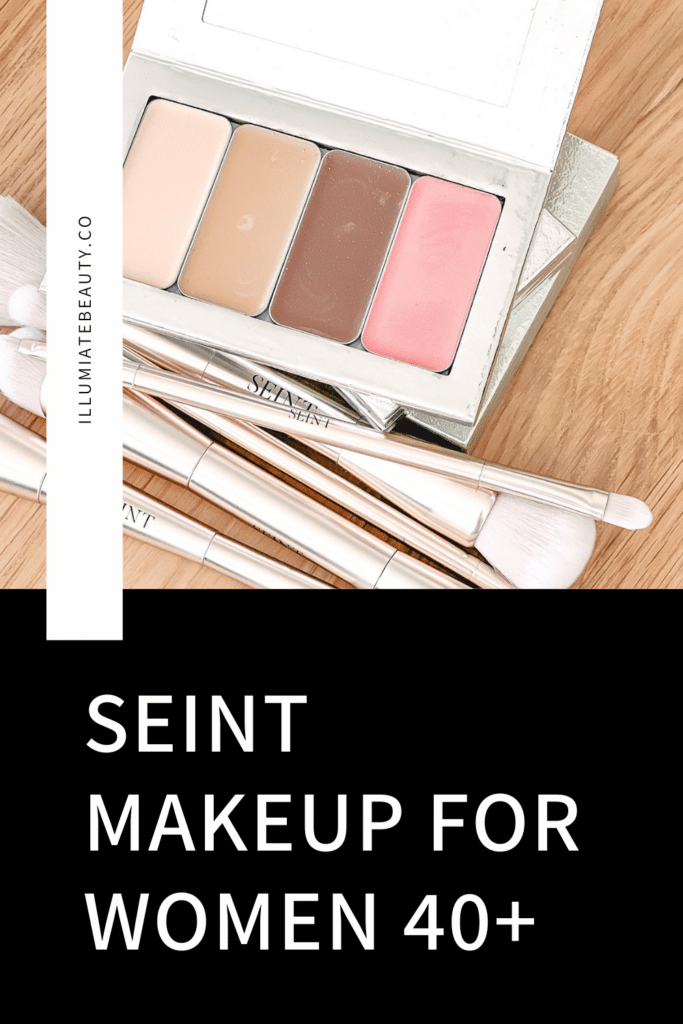 *This post contains affiliate links. If you choose to purchase an item featured in this post, I get a small portion from the sale. Thank you! It does not affect you at all.