Whether you are a current Seint customer or have been wanting to try Seint products and haven't yet, now is the time to stock up! Seint doesn't have sales often, so when they do, you need to pounce! Let's take a look at the Seint Sale August Rush 2023…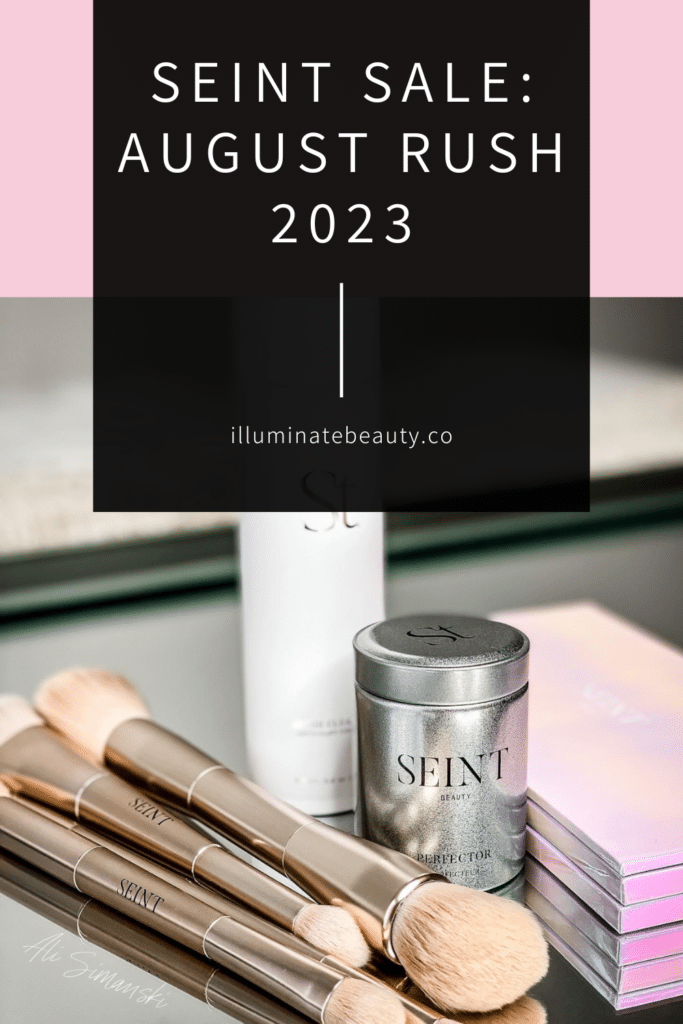 FAQs
Does Seint have sales? Seint does not have sales often! Black Friday is the biggest sale of the year for Seint. But Seint also has other surprise sales throughout the year, so when they announce one you need to be ready to buy!
Is there a Seint discount code? Seint does not have a discount code, but you can save money with Seint makeup with the Seint palette credit, Seint collections, a Seint rewards/shopping link, or becoming a Seint Artist.
How can you save money on Seint beauty products? Although Seint does not have discount codes, you can still save money on Seint beauty products in other ways: Seint palette credit, Seint collections, a Seint rewards/shopping link, or becoming a Seint Artist.
When is the Seint Sale August Rush? Seint is having an August Rush sale August 21-25, 2023. (August 21st, 12am, MDT, to August 25th at 11:59pm, MDT).
When is the Seint Sale August Rush 2023?
When is the Seint Sale August Rush 2023?? Be ready to take advantage of this sale on Monday, August 21st starting at 12am MDT to Friday, August 25th until 11:59pm MDT. Everyone loves a good sale, so if you sleep on it you will miss out on some great products! Once they're gone, they're gone. Be ready to SHOP THE SALE!
What is Included in the Seint Sale: August Rush 2023?
Let's break the August Rush Seint sale down so you know what's included. There will be items that will be 20% off, 30% off, 40% off, and 50% off!! The sale includes some skin care, brushes, eyeshadows, highlights, perfumes, illuminators, lip + cheek shades, travel cases, and palettes! This is the perfect time to stock up for yourself or for gifts!
Scroll through the images below to see what's on sale and what you want to add to your collection!
The products that are 20% off are:
Reusable rounds
Blur Brush
Travel Brush Set
Cinnamon Highlight
Seint No 6 Perfume
Glamazing Illuminator
Stardust Eyeshadow
Emerald City Eyeshadow
Rigoletto Eyeshadow
You Complete Me Eyeshadow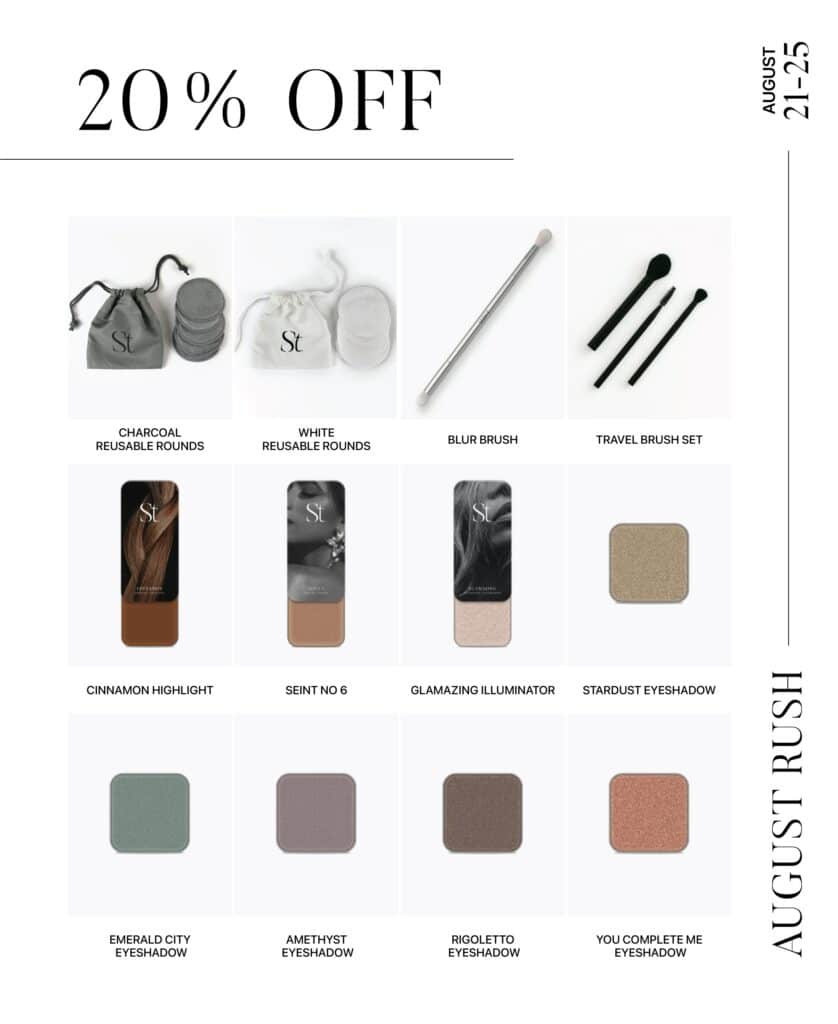 The products that are 30% off are:
Seint No 2 Perfume
Seint No 3 Perfume
Seint No 5 Perfume
Bayou Eyeshadow
Mi Hija Eyeshadow (one of my faves!)
Sis Eyeshadow
Gigi Eyeshadow
Jr Prom Eyeshadow
As You Wish Eyeshadow
Tawanda Eyeshadow (one of my faves!)
As If Eyeshadow
Kin Eyeshadow (one of my faves!)
Atlantic Eyeshadow
Travel Case (this is THE BEST case! I use it daily!)
Brush Cleaning Tile
Mirage Highlight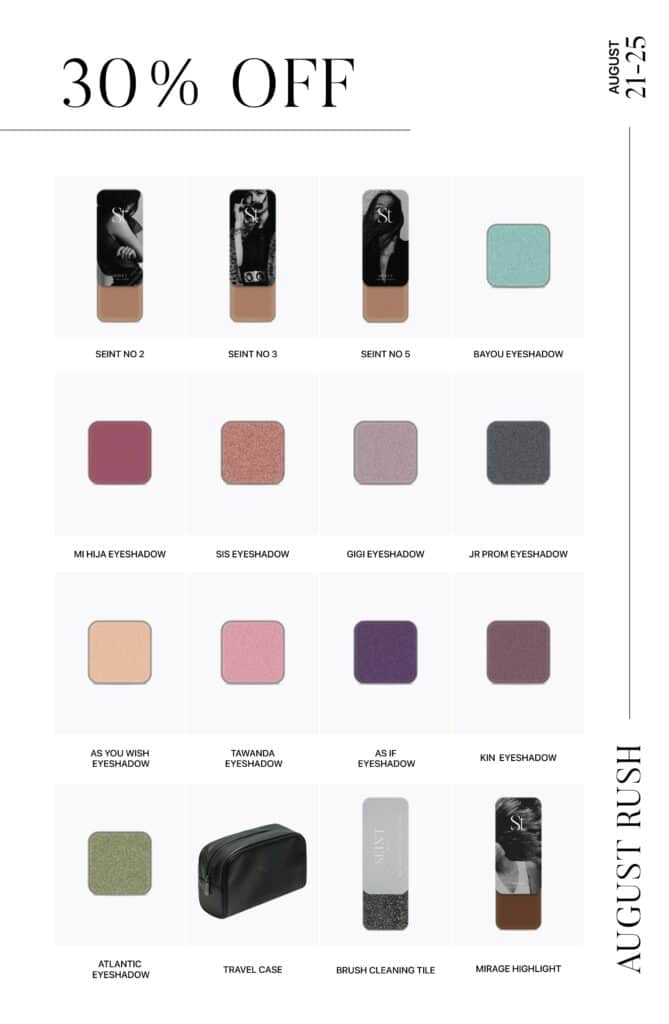 The products that are 40% off are:
Cranberry Eyeshadow
Reign Eyeshadow
Glass Slipper Eyeshadow
Everest Eyeshadow
Holly Eyeshadow
Hot Chocolate Eyeshadow
Stay Golden Eyeshadow
Claire Eyeshadow (one of my faves!)
Ginger Eyeshadow
Finn Eyeshadow
Duke Eyeshadow
Crush Eyeshadow (one of my faves!)
Lala Land Eyeshadow
Makeup Bag
Demi Colour O7
Shine Paper (my fave! I use them daily!)
Wallflower Lip + Cheek
Pinky Promise Lip + Cheek
Line Brush
Blend Brush
IIID Eyeshadow Palette 20
Ace of Shades Collection (such a great gift!)
Goldie Illuminator
Apparel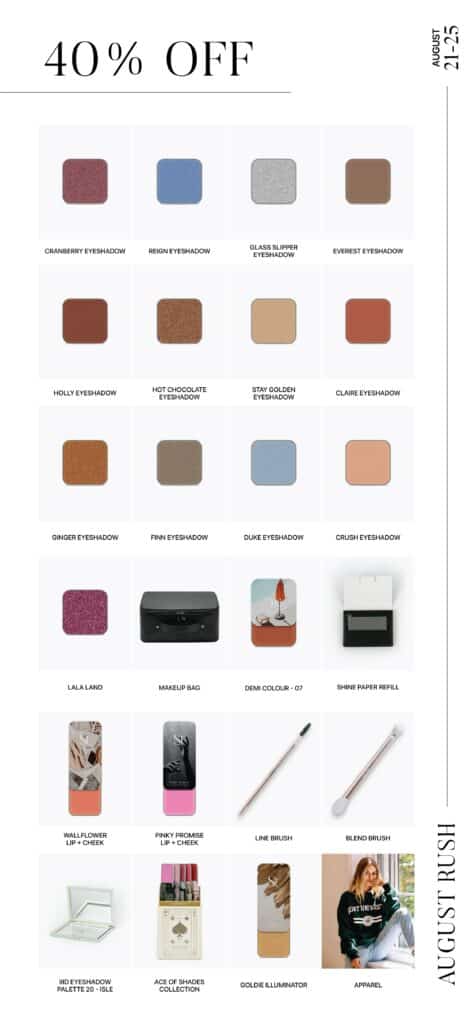 The products that are 50% off are:
Seint No 1 Perfume
Seint No 4 Perfume
Microfiber cloths (LOVE! I use them daily!)
Travel Sprays
Masque
IIID Palette 4 Silver
IIID Palette 18 Silver
IIID Palette 27 Silver
IIID Eyeshadow Palette 49
Powder Brush
Buff Brush
Taffy Lip + Cheek
Audrey Lip + Cheek
Da Ba Dee Eyeshadow
Graceland Eyeshadow
Moscow Eyeshadow
Eve Eyeshadow
Denim Eyeshadow
Leo Eyeshadow
Tangerine Eyeshadow
Snowbird Eyeshadow
Demi Palette 6
Demi Palette 12
Demi Palette 18
Demi Palette 20
Demi Palette 49
Demi Colour V1
Demi Colour B1

Not sure which eyeshadow colors you should add to your collection?? Check out the eyeshadow swatches so you can see what they truly look like.
My Sale Faves
I think of any these products are a great deal! But here are some of my personal faves that I use and love:
Reusable rounds
You Complete Me eyeshadow
Amethyst eyeshadow
Stardust eyeshadow
Mi Hija eyeshadow
Sis eyeshadow
Kin eyeshadow
Tawanda eyeshadow
Jr Prom eyeshadow
Gigi eyeshadow
Brush Cleaning Tile
Travel Case
Cranberry eyeshadow
Stay Golden eyeshadow
Claire eyeshadow (this looks orange online, but it's a pretty pink!)
Crush eyeshadow
Holly eyeshadow
Shine Paper
Line Brush
Shape Brush
Blend Brush
Spot Brush (great for applying Demi)
IIID Eyeshadow Palette 20
Microfiber cloths (these are a MUST!)
Masque
Powder Brush
Buff Brush
Moscow eyeshadow
Eve eyeshadow
I'm not exaggerating when I say that these products will fly off the shelves! If you have your eye on something, snatch it before it's gone! Think ahead to Christmas, birthday, teacher, or other gifts. Stock up and save while you can because a Seint sale does not happen often.
If you need help knowing what products to buy or what colors will look great on you, EMAIL ME and ask away! Or you can take the foundation color match quiz or the makeup survey for a free custom color match! Stop wasting time and money on colors that aren't working well for you! Trust me as your beauty advisor to guide you to buy the colors that will look best on you!

Here are some other blog posts that you might enjoy:
What's the Difference Between Contour and Bronzer?
Achieving Sofia Richie's Wedding Makeup Look Using Seint Products
Achieve the Barbiecore Aesthetic with this Makeup Look
How to Color Match Yourself with Seint Makeup
Eyeshadow Tips for Hooded Eyes

About the Author
JoEllen is a licensed aesthetician, certified makeup artist, makeup mentor, and certified John Maxwell coach, speaker, and trainer. She has been working with women for 18 years helping them look and feel confident. She loves teaching women simple beauty techniques so they can feel empowered to try it at home. She believes that when you look and feel good, you do good!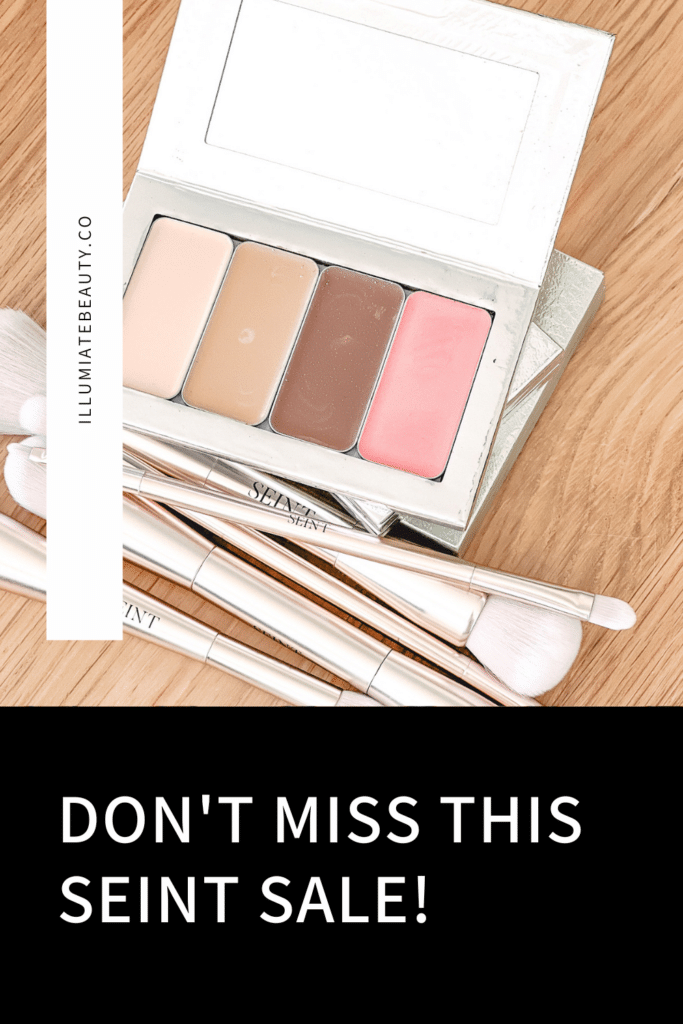 *This post contains affiliate links. If you choose to purchase an item featured in this post, I get a small portion from the sale. Thank you! It does not affect you at all.