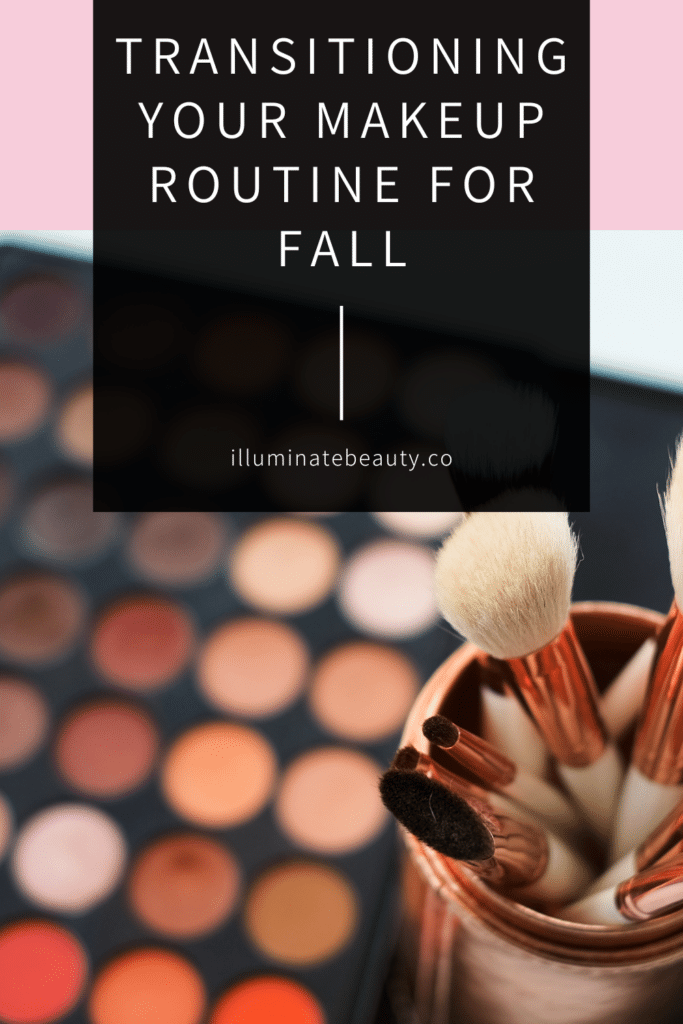 We're on the cusp of fall, arguably the best season of all! The sweaters, the cozy blankets, the style, the pumpkin spice, the changing leaves. It's the best!! It's easy to be bombarded with everything you need to buy to stay on top of the fall trends. But just as I recommend with style, to invest in only a few new versatile pieces, invest in just a few fall makeup shades to stay fresh. Here are some tips and tricks for transitioning your makeup routine for fall with these fall makeup ideas…
How to Transition Your Makeup Routine for Fall
It can be really easy to be tempted to buy ALL THE THINGS with a new season! You want to look on trend. You want to look fresh. You want to look your best! All the influencers are showing us all the cute sweaters, dresses, sneakers, boots, jeans, and jackets we need to buy to look great. And I do want to look great. But I don't want to break the bank. I always invest in a few key pieces that can be worn in many ways and help me stay on trend for the season without buying ALL THE THINGS.
And the same goes for your fall makeup routine. There's no need to get a whole new collection of makeup to transition your makeup for fall. As long as your foundation shade hasn't changed (which it may have since you may have been playing a lot in the sun this summer!), then you don't need to buy everything from scratch.
To look fresh for fall, just add a few new shades that will help you match the fall vibe. By just adding a few new eyeshadow colors, blush colors, and lip colors, you will be ready to feel all the fall feels!

Eyeshadow Colors to Wear for Fall
When I think of fall, I think of all the fall colors. The colors from the changing leaves, the plaid shirts, the cozy blankets, the warm drinks. Your fall makeup should embrace those colors: oranges, reds, browns, bronzes, nudes.
Update your fall makeup look by adding a few new eyeshadow colors in your collection. Choose shades that can be mixed and matched and worn in more than one way. I always like to have a mix of light, medium, and dark shades in my palette so I can get different looks.
Here are some great eyeshadow colors for fall that you will love: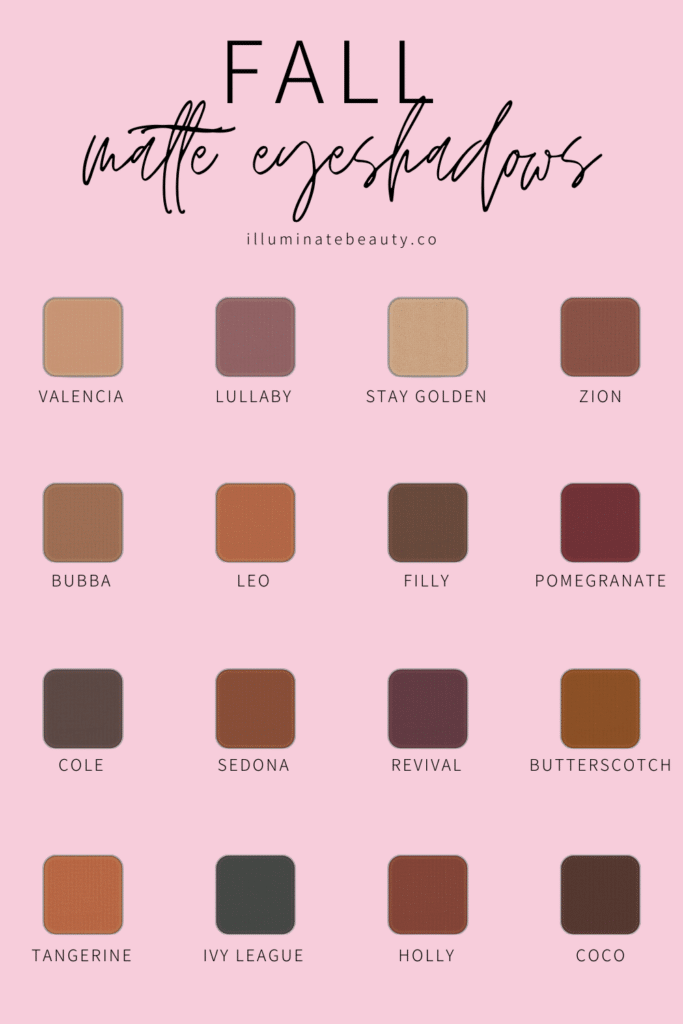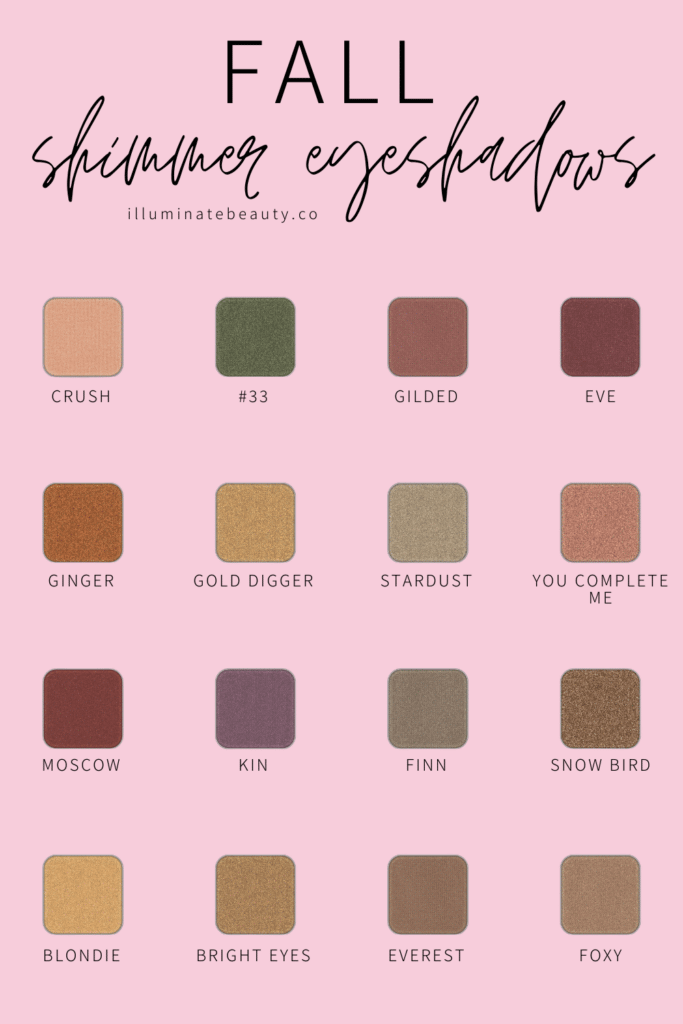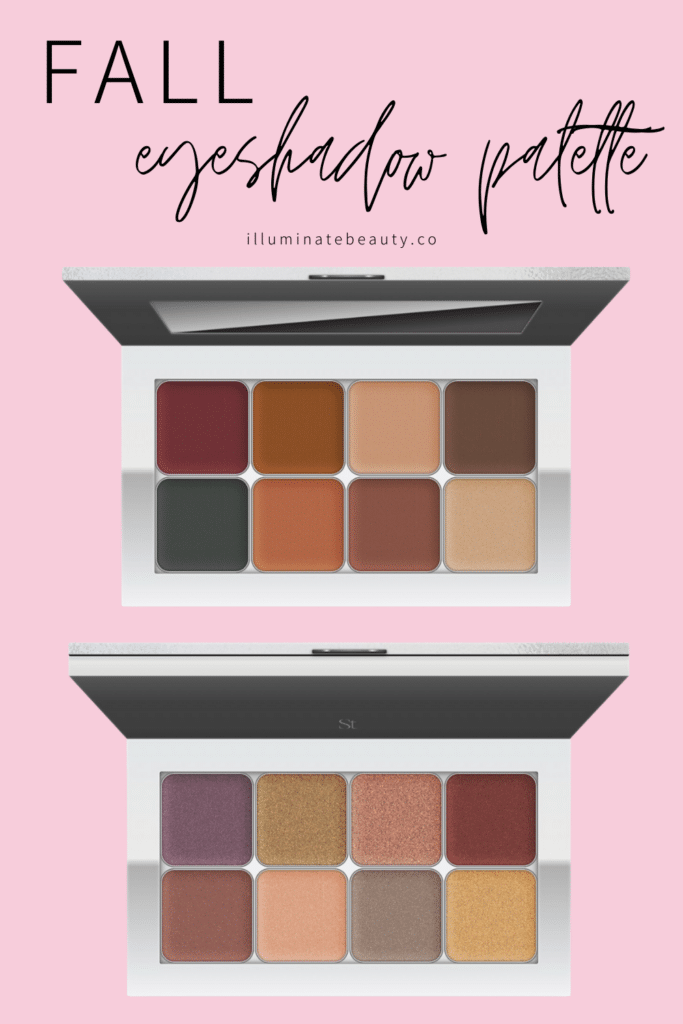 Here are some great eyeshadow color combos that you can recreate: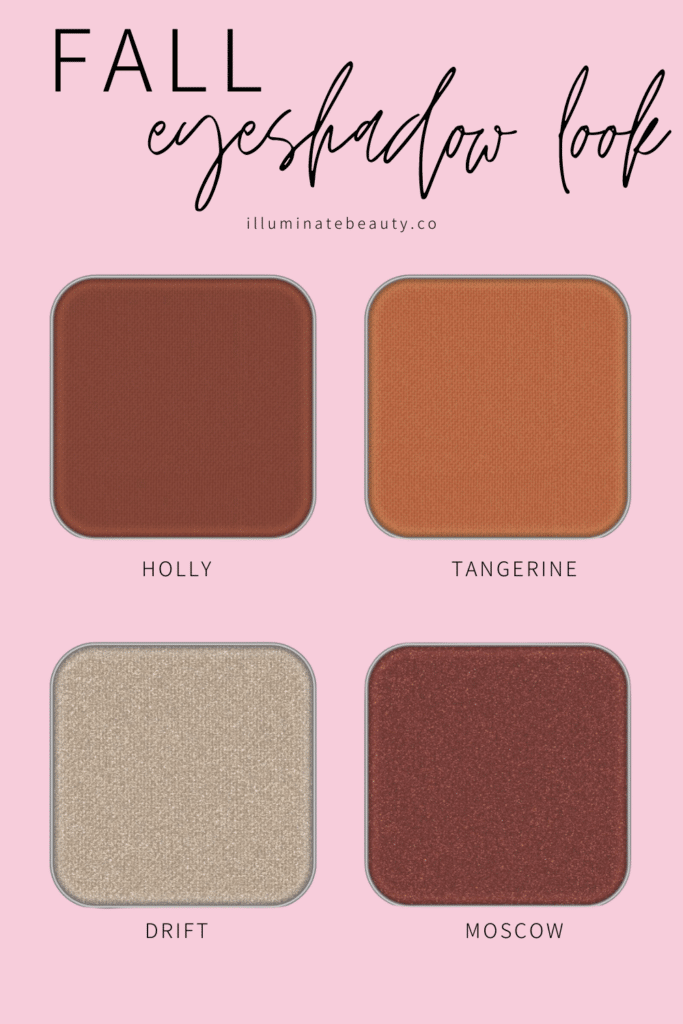 HOLLY | TANGERINE | DRIFT | MOSCOW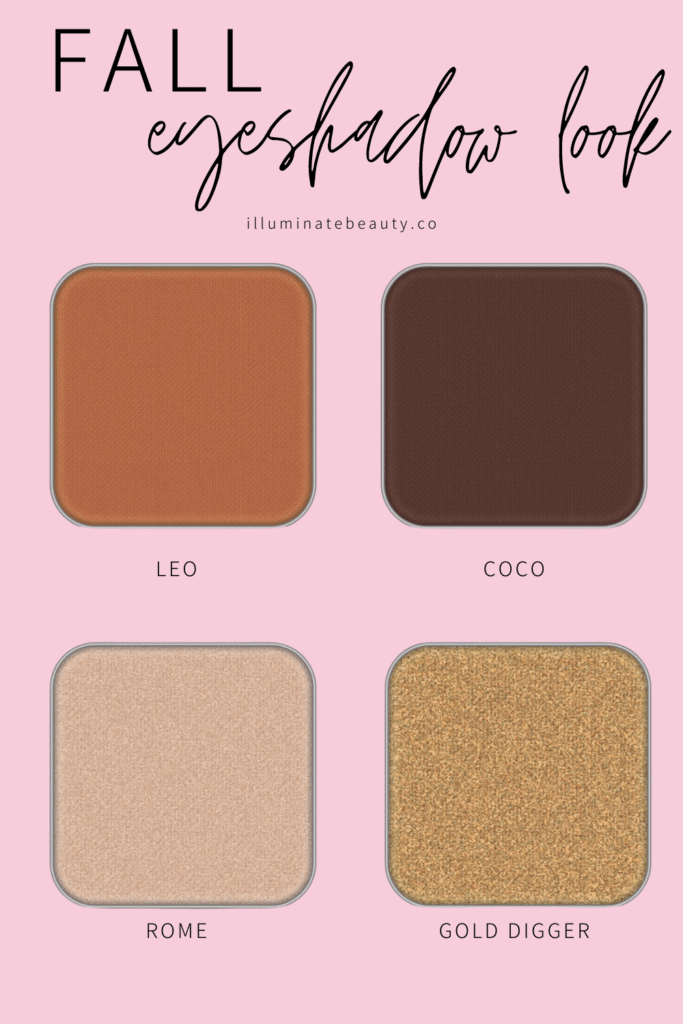 LEO | COCO | ROME | GOLD DIGGER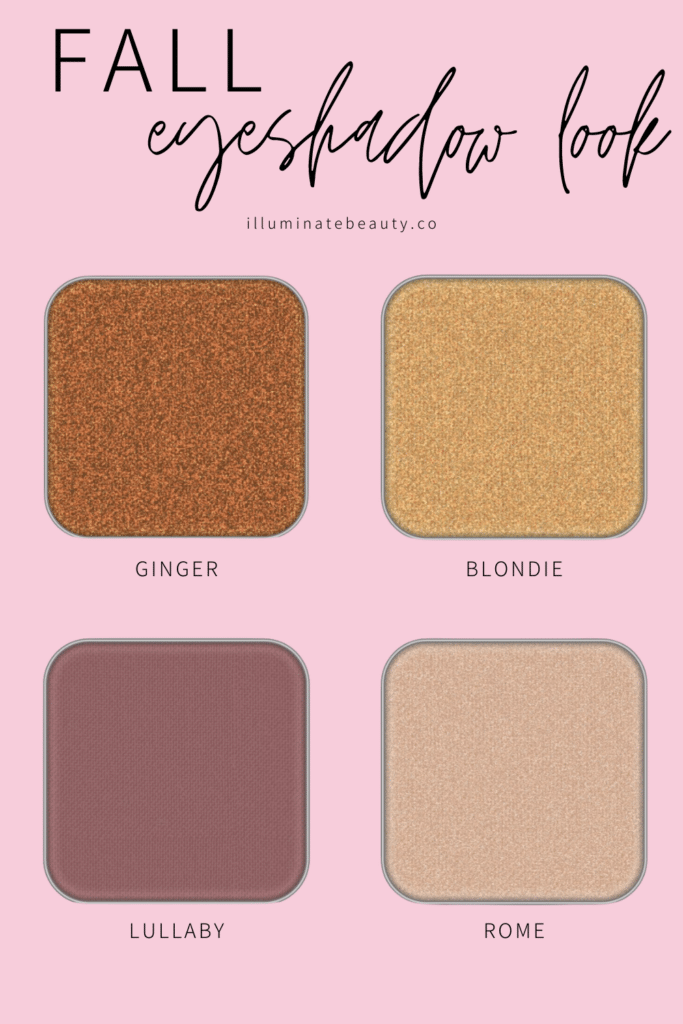 GINGER | BLONDIE | LULLABY | ROME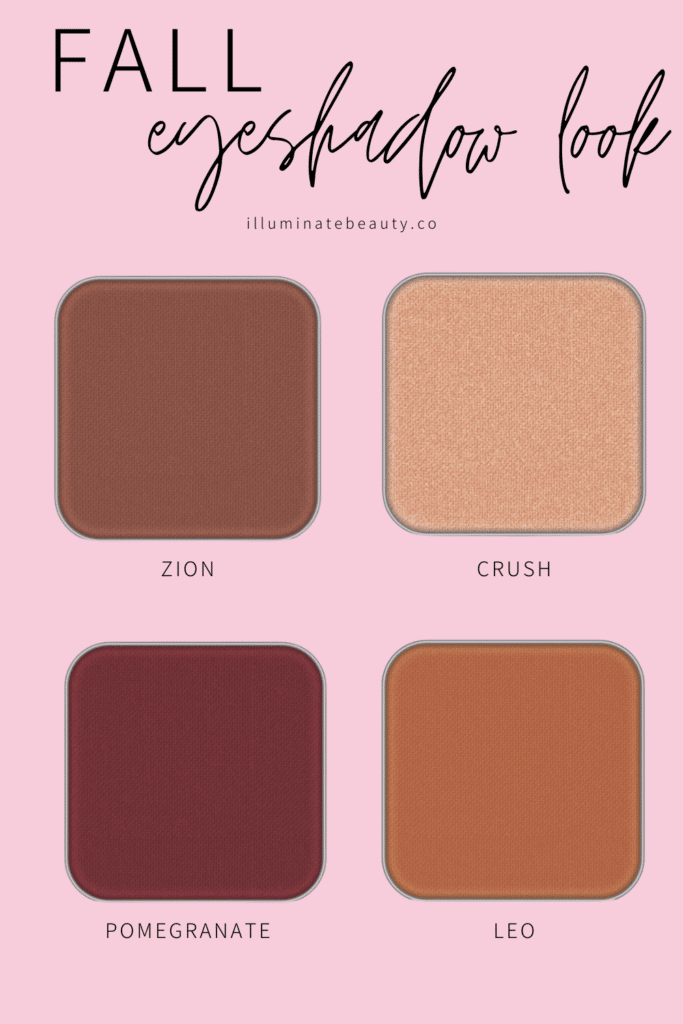 ZION | CRUSH | POMEGRANATE | LEO
Blush Colors to Wear for Fall
You don't need to buy a ton of new blush shades for fall. Just pick 1-3 new shades to match the fall vibes.
Did you know that you can layer blush or even mix your blush shades together to get a different look?! I love to mix Ruby and Nude together to get a pretty dusty rose color. Ruby and Nude look great on their own but mixed together you have a new shade you can wear! Be creative with your makeup and get it to go further.
Here are some great options to wear: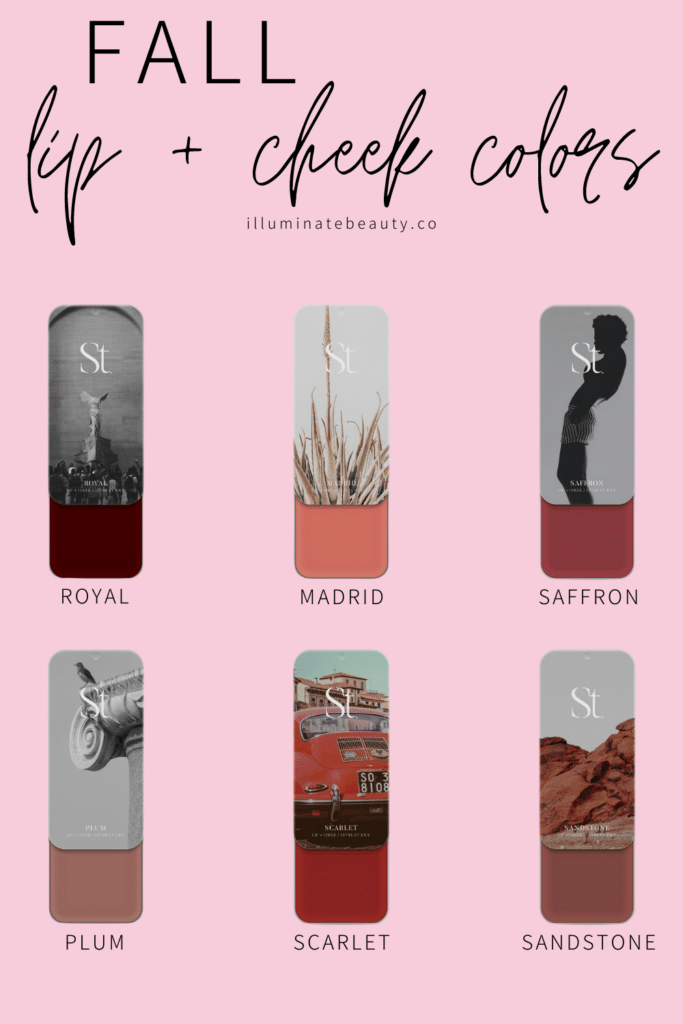 Royal |  Madrid |  Saffron |  Plum |  Scarlet |  Sandstone
Lip Colors to Wear for Fall
Great lip colors for fall are nudes, reds, purples, and dark berries. Think rich and bold. Dark and sassy. Here are some great options to wear: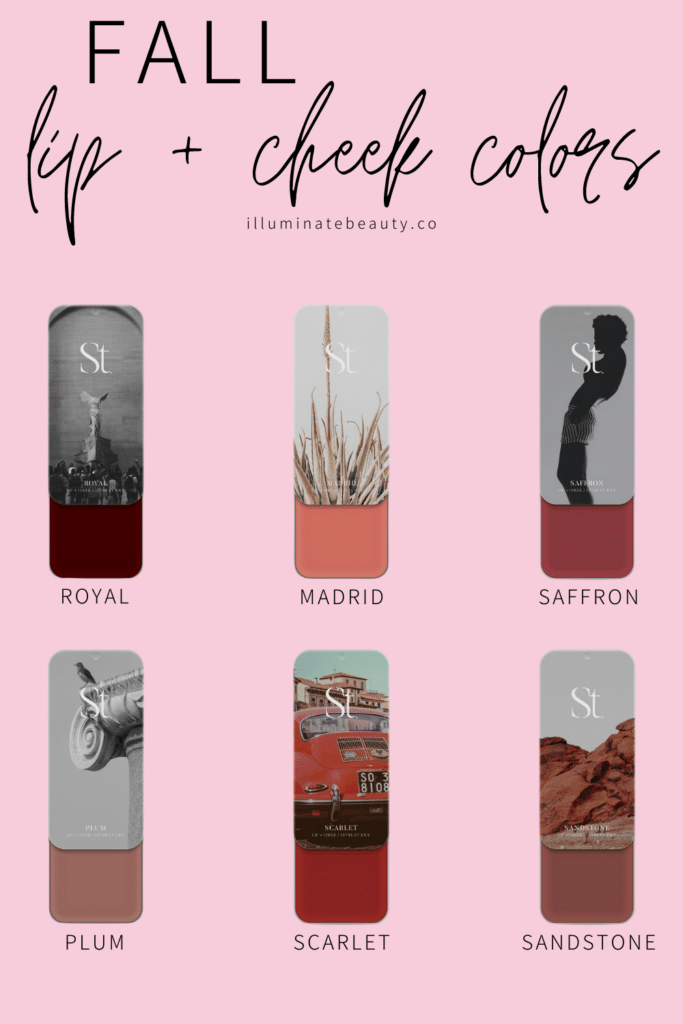 Royal |  Madrid |  Saffron |  Plum |  Scarlet |  Sandstone
Fall Makeup Trends to Try
With each new season, there are always new trends to stay on top of! But, not all trends are worth trying. Here are a few fall makeup trends that I can stand behind and are easy to recreate on your own:
Flushed cheeks
Dark lips
Earth tones
Have fun with your makeup! Get creative. Experiment. Play around. Add a few new shades to get completely different looks without having to break the bank.

Here are other blogposts you might enjoy:
Fall Hiking Outfits to Try this Autumn
Mesmerizing Blue Eye Makeup Ideas to Try This Fall
Fall Handbags to Elevate Your Look
Unleash Your Creativity with a Custom Eyeshadow Palette
About the Author
JoEllen is a licensed aesthetician, certified makeup artist, and certified John Maxwell coach, speaker, and trainer. She has been working with women for 18 years helping them look and feel confident. She loves teaching women simple beauty techniques so they can feel empowered to try it at home. She believes that when you look and feel good, you do good!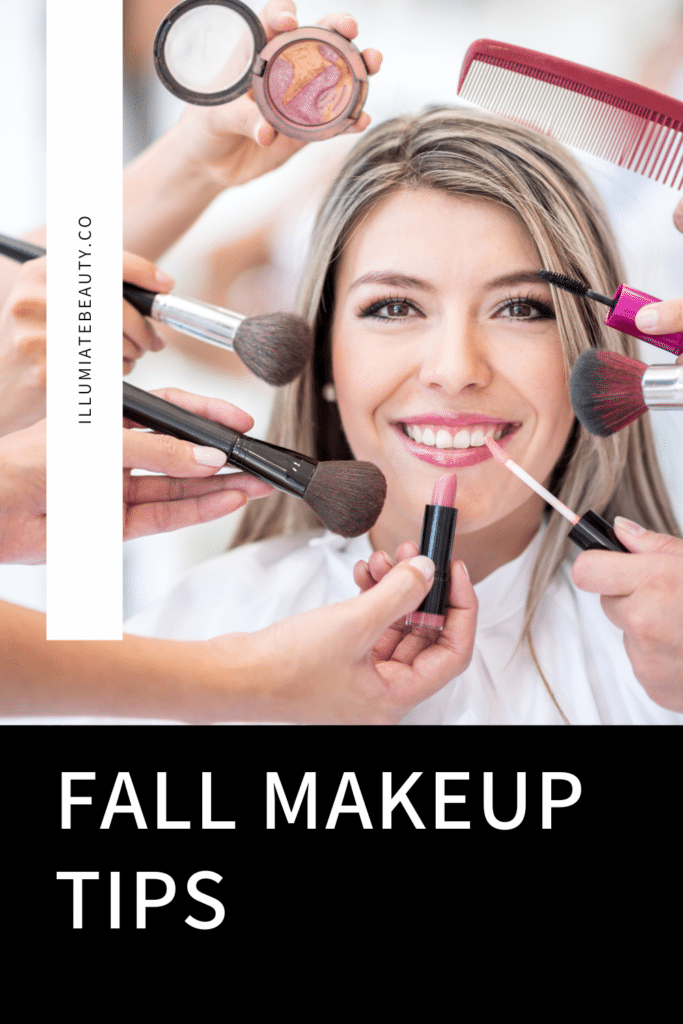 *This post contains affiliate links. If you choose to purchase an item featured in this post, I get a small portion from the sale. Thank you! It does not affect you at all.