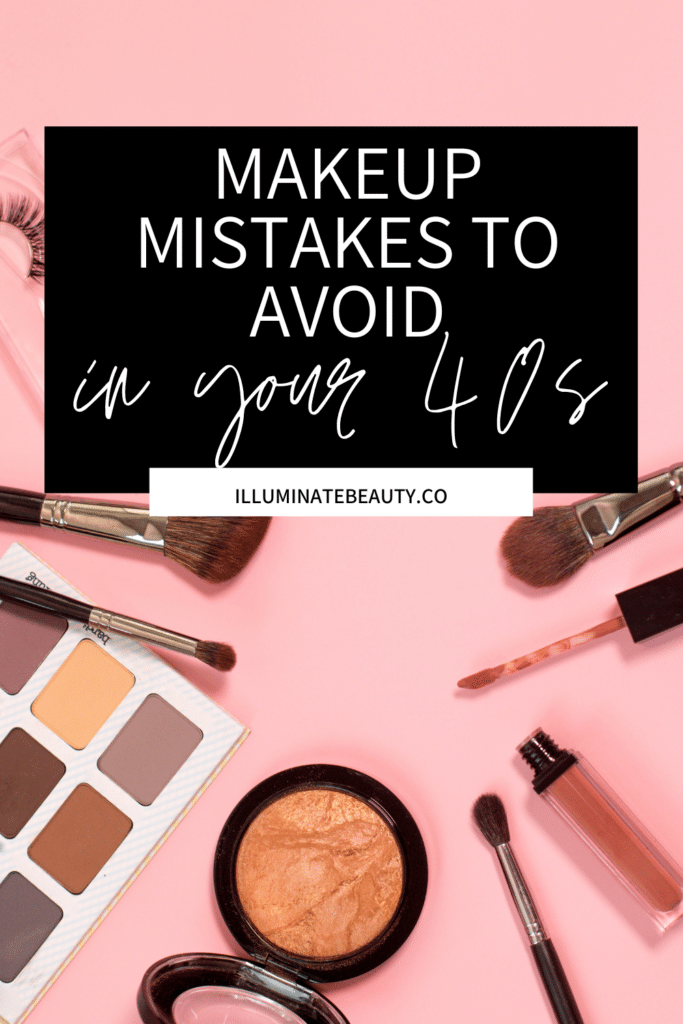 We're all guilty of it. We get stuck in our makeup rut and we apply makeup the same way or wear the same colors we've been wearing for years! But this is not doing us any favors! Here are 10 Makeup Mistakes to Avoid in Your 40s that will help you look and feel gorgeous!
Makeup Mistakes to Avoid in Your 40s
There are a TON of makeup tips out there. I've narrowed it down to 10 simple makeup mistakes to avoid in your 40s that you can implement right away to look your best! Here are makeup mistakes to avoid:
Not prepping your skin properly
Applying too much makeup
Wearing the wrong shades
Not blending well
Over defining your brows
Completely lining the eye
Wearing too much bronzer
Using dirty makeup brushes
Not applying blush correctly
Not contouring
Not Prepping Your Skin Properly
The first step in a great makeup application is to prep your face properly! Makeup won't apply and blend well on a dirty surface. So cleanse your face and then add a light layer of moisturizer or sunscreen before you apply your makeup. Allow your moisturizer or sunscreen to fully absorb into your skin for a good 5-10 minutes before applying your makeup. This will help your makeup stay on better.
Along with prepping your skin is making sure not to your skin care! If you want to have a great makeup application, you have to have a great skin care routine! It's crucial to have a healthy and happy canvas to paint on. Here are some basic skin care steps you should be doing daily:
And then add in exfoliating a few times a week and a mask weekly. Committing to these simple steps regularly will dramatically change your skin. It will glow!
Applying Too Much Makeup
We think that if we apply more makeup, we will look prettier. More makeup will conceal our imperfections. But more makeup can actually enhance our imperfections and make our face look heavy and cakey. Less is more!
I love iiid foundation for women over 40 because you get the coverage you need with just one light layer of makeup! iiid foundation consists of: highlight (foundation), concealer, contour, blush, and bronzer. You apply it in a paint-by-numbers pattern and then blend! You get the coverage without the layers of makeup! The cream makeup melts into the face, making it look natural. It enhances your beauty instead of enhancing your age!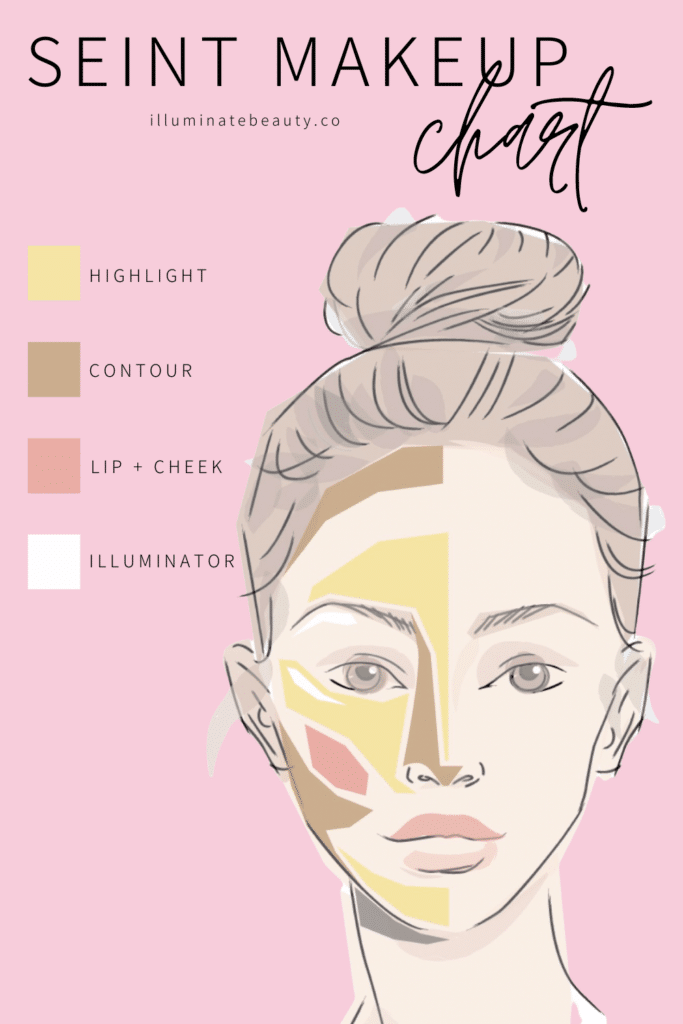 Wearing the Wrong Shades
Most women are wearing the wrong shade of makeup! It's either too light, making you look ghostly, or it's too dark, making you look like a bobble head. Neither are flattering!
So how do you know what makeup colors to wear?? Here are a few simple ways to get color matched to the perfect colors for you:

Not Blending Well
You may have the right makeup colors, but you may not be blending it well enough! We want our makeup to make us look like we woke up a beautiful goddess, right?! When we neglect blending properly, we make it really obvious that we're wearing makeup!
A simple fix is to invest in great makeup brushes that help you apply and blend your makeup beautifully. Also, a makeup sponge will be your best friend! There is a proper way to prep your makeup sponge though! Simply take your dry sponge, hold it under running water, and gently squeeze the sponge in and out to help it expand until it's double in size. Then use a towel to wring out the excess water. Now your makeup sponge is ready to bounce and press on your skin to pick up the excess makeup and blend your makeup beautifully!
Over Defining Your Brows
If you want a soft and natural makeup look, then stop over defining your brows! Our brows frame our face but aren't meant to stand out and be the star of the show. Instead of applying makeup to your brows to make them look painted on, opt for a brow pen and shape your brows by using small hairlike strokes.
Completely Lining the Eye
Completely lining the eye makes your eyes appear smaller, heavier, and faker. We want to enhance our beauty not
You've heard of makeovers, but have you heard of make-unders?? A lot of women need a make-under. We need to wear less makeup to help our true beauty shine! And a great place to start on our face is with our eyes. Instead of fully lining our eyes, focus on the outer edges. This will still give our eyes definition but it won't be heavy looking. Focusing on the outer edges will open our eyes up and make them look bigger.
Applying eyeliner can be tricky as we age too! Our eyesight isn't as sharp and our hands aren't as steady. So use a cream eyeliner and a small brush to help have better control and to avoid making a mess.
Wearing Too Much Bronzer
Have you seen the movie "Charlie and the Chocolate Factory"? If so, then you know that Oompa Loompas are orange. Do you want to look like an Oompa Loompa??? If not, then stop wearing too much bronzer and bronzer that is not the right shade for you! Opt for a cream bronzer that is more light and natural. Bella Bronzer will give you a beautiful sun-kissed glow without the orange hue.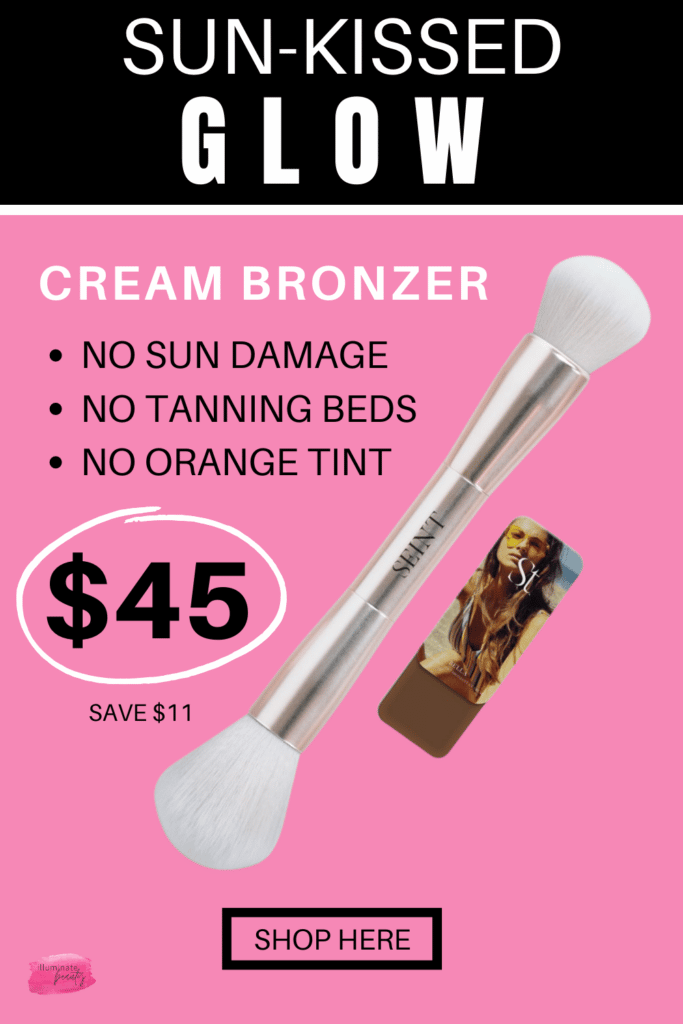 Using Dirty Makeup Brushes
If you're using dirty makeup brushes, you're asking for trouble! Here are just a few reasons why you should be cleaning your makeup brushes regularly (once a week!):
Dirty makeup brushes harbor bacteria, causing breakouts.
Dirty makeup brushes absorb your makeup so you go through it faster, making you waste money!
Dirty makeup brushes give you a splotchy makeup application.
Dirty makeup brushes break faster, again making you waste money…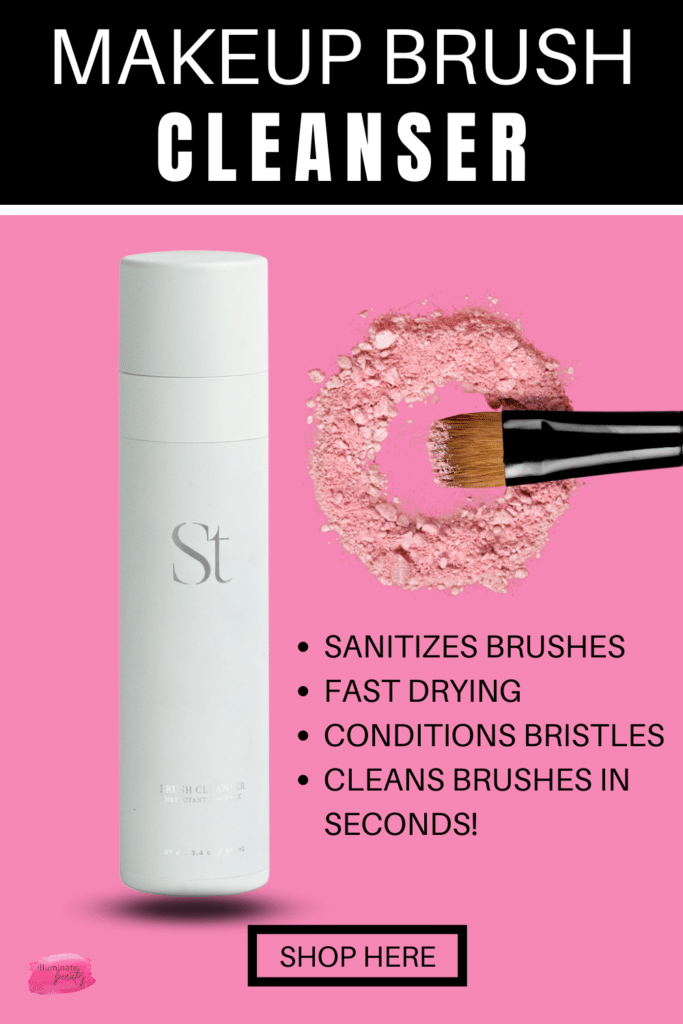 Not Applying Blush Correctly
Blush is a great way to add color to your face. But there is a right and a wrong way to do it! You don't want to look like Mimi from the Drew Carey show or like a clown! Cream blush will be your best friend! It will give you a pretty flush and a healthy glow.
Not Contouring
I saved the best for last! Contouring will give your face shape, shadow, and dimension! This will help you look youthful and truly enhance your beautiful features!
When contouring, focus on these areas:
Cheekbones
Forehead
Jawline
Top sides of nose
Contouring just adds 1-2 minutes to your current beauty routine but it makes a big impact! You just need cream contour and a contour brush to look younger quickly!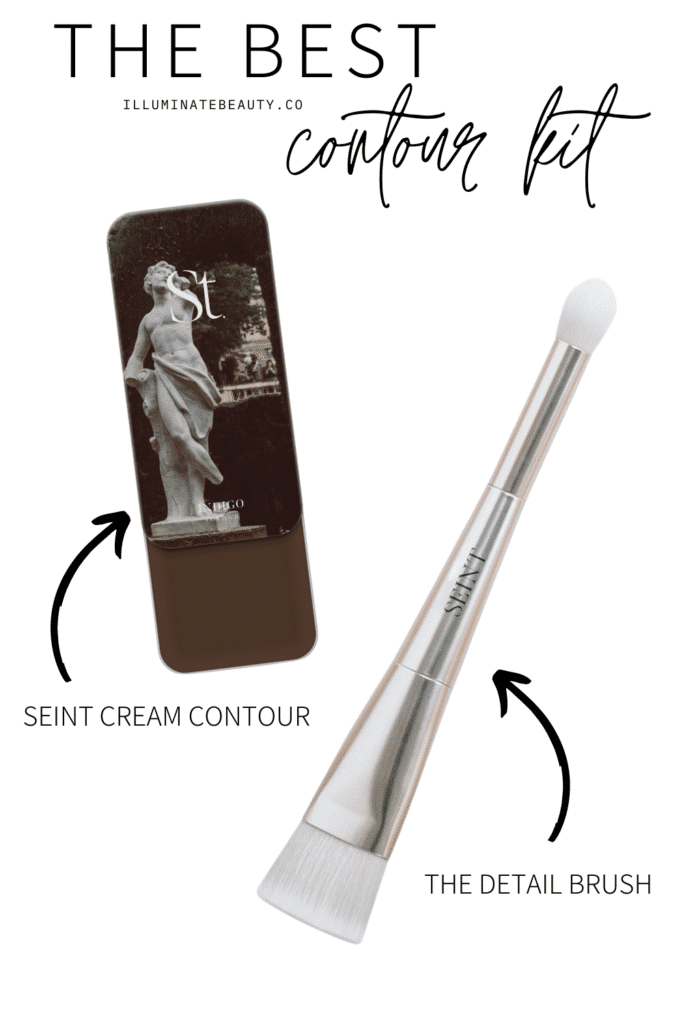 Hopefully these 10 Makeup Mistakes to Avoid in Your 40s will help you look and feel beautiful…because you are! Make sure to also check out 7 Best Makeup Products and Makeup Tips for Women Over 40 for more ways to help you shine!

Here are other blog posts you might enjoy:
How to Color Match Yourself with Seint Makeup
How to Look Younger with Makeup for Women over 40
5 Minute Makeup for Women Over 40
Eyeshadow Tips for Hooded Eyes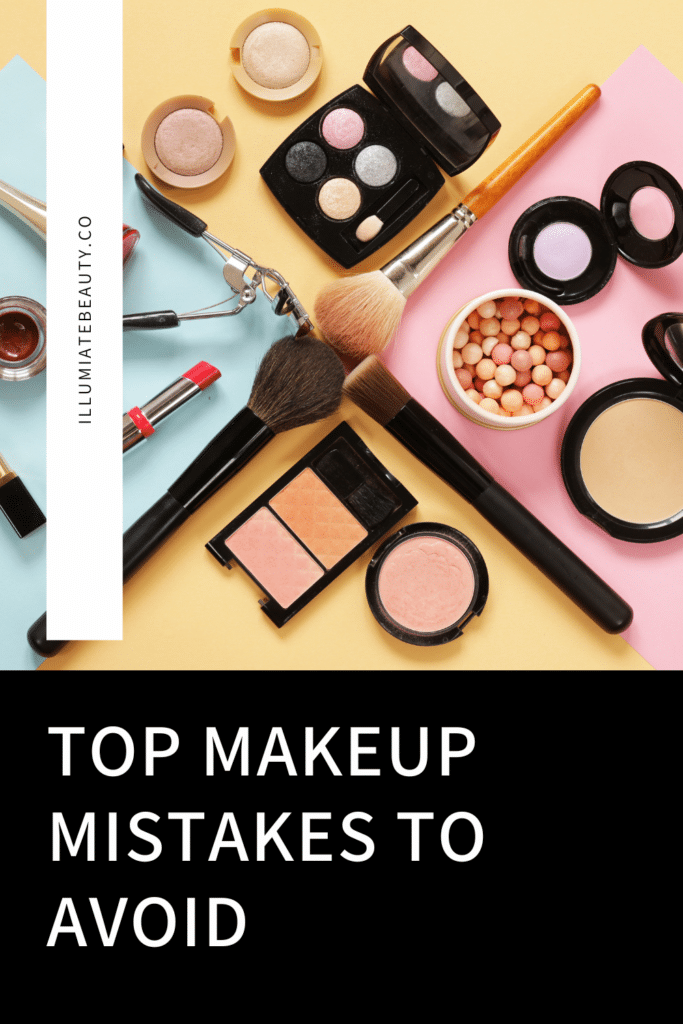 *This post contains affiliate links. If you choose to purchase an item featured in this post, I get a small portion from the sale. Thank you! It does not affect you at all.