Seint Gift Guide
It's gift giving season! The holidays are just around the corner! It can be overwhelming knowing what to get that gal on your Christmas list! So I'm going to make it really easy for you…I've compiled a list of beauty products that she will love! Whether you're buying for a teacher, co-worker, neighbor, friend, daughter, sister, mom, aunt, grandma, or yourself, this Seint Gift Guide will give you great ideas so you can get your shopping done!
No matter what you're your budget is, you are bound to find something she will love from Seint! The products are top notch, the packing is gorgeous, and they're products that will help her look and feel beautiful! Win, win win! Find gift guides below according to price.
Gifts Under $25 (these also make great stocking stuffers!)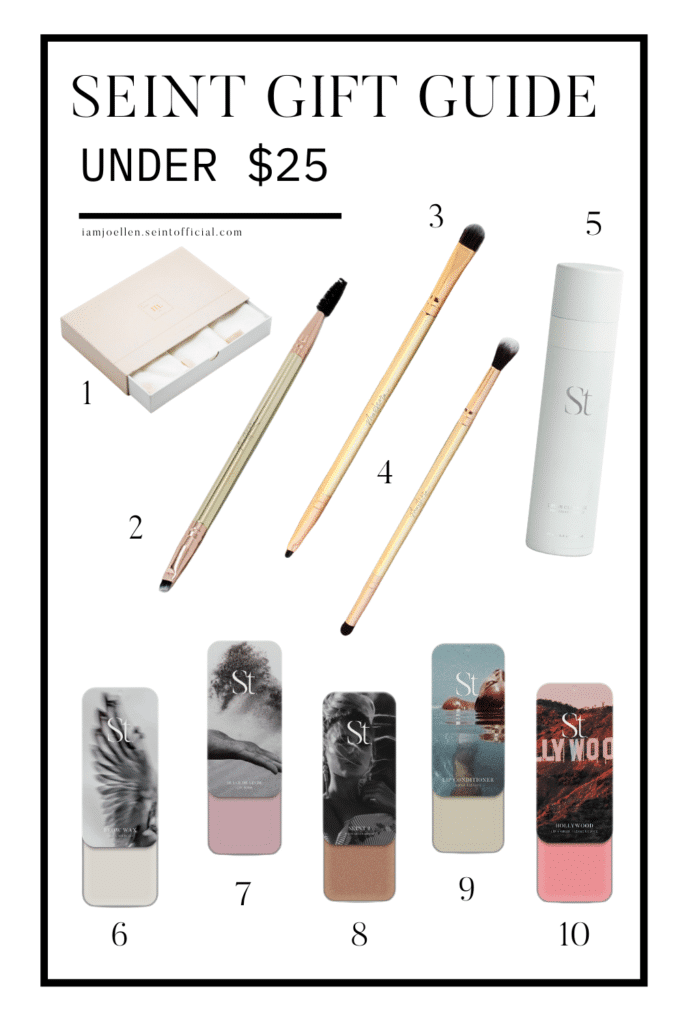 Microfiber Cloths ($25 USD/$35 CAD)- Using these cloths will help her skin be extra clean for her nightly skin care routine!
Line Brush ($22 USD/$31 CAD)- This is the one and only brow brush you will ever need! Pair it with the brow wax and you have the perfect brow gift!
Multitasker Brush ($22 USD/$31 CAD)- This makeup brush can do so many things! Eyeliner, lipstick, lip liner, blemish coverage, brows…the options are endless! It's a must in anyone's makeup kit!
Eyeshadow Brush ($18 USD/$25 CAD)- She won't need any other eyeshadow brush than this one…it's perfect for getting a pretty eyeshadow look!
Brush Cleanser ($24 USD/$34 CAD)- Every gal needs to be washing her brushes at least once a week! And this brush cleanser makes it so so fast and easy!
Brow Wax ($18 USD/$25 CAD)- Say goodbye to brow fly-aways! This wax will help brows stay in place all day!
Dulce De Leche Lip Scrub ($20 USD/$28 CAD)- This is a great little lip treat to help make her lips feel extra healthy!
Perfume ($22 USD/$31 CAD)- This is the best solid perfume to toss in her purse or compact! It doubles as a scent and illuminator!
Lip Conditioner ($16 USD/$23 CAD)- You won't find better Chapstick/lip balm around! And it fits in her compact…perfect!
Lip & Cheek ($14 USD/$20 CAD)- Gift her a pretty lip & cheek color to switch up her look!
Gifts Under $50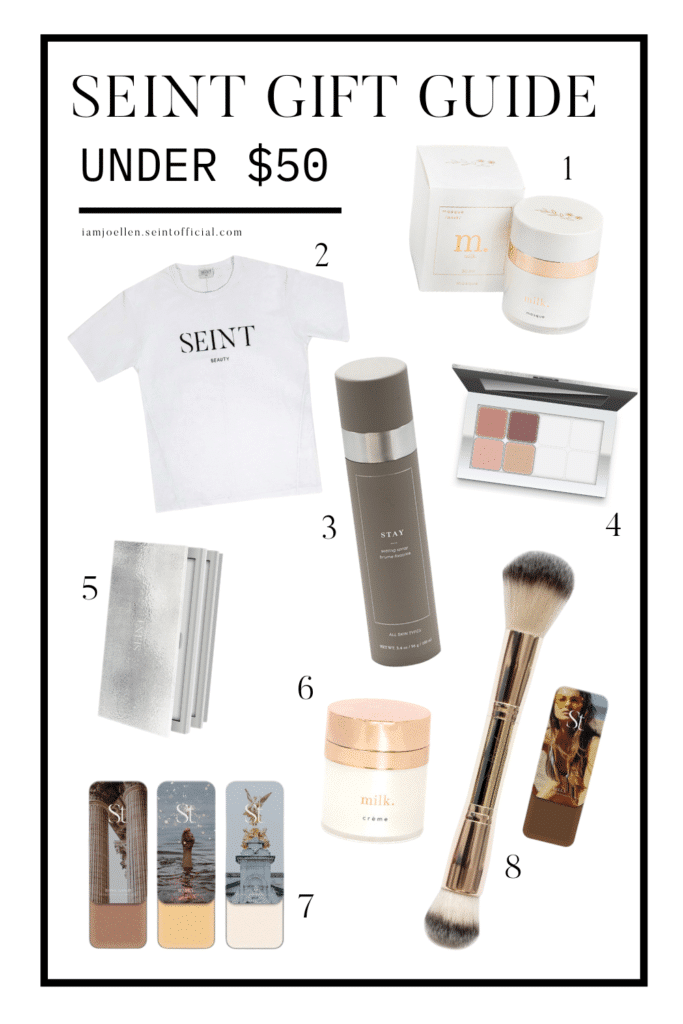 Higher Price Range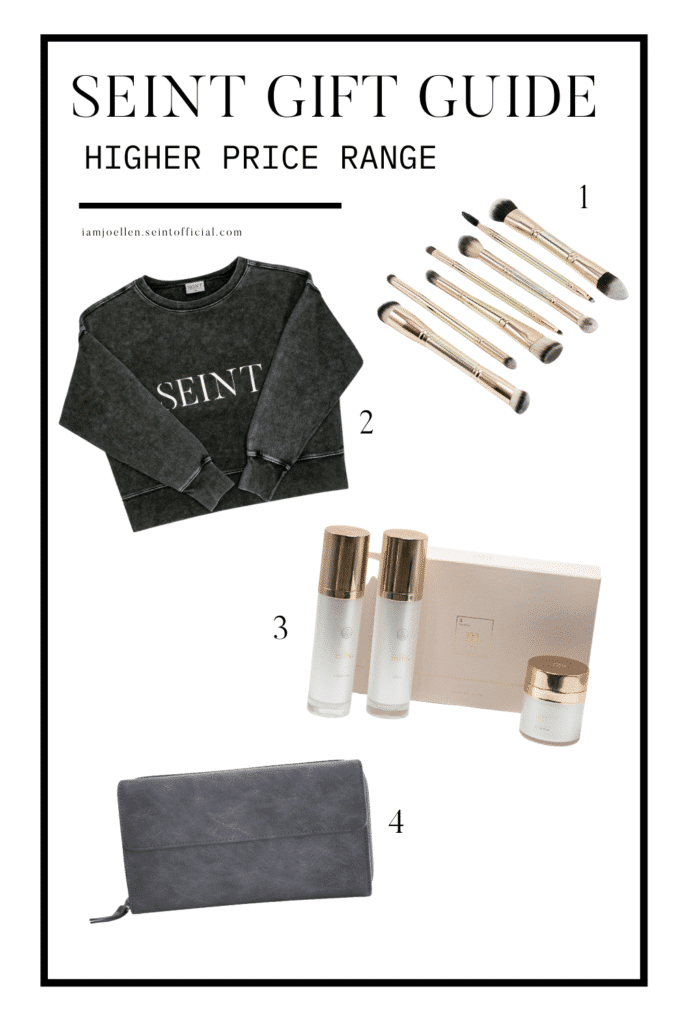 Holiday Releases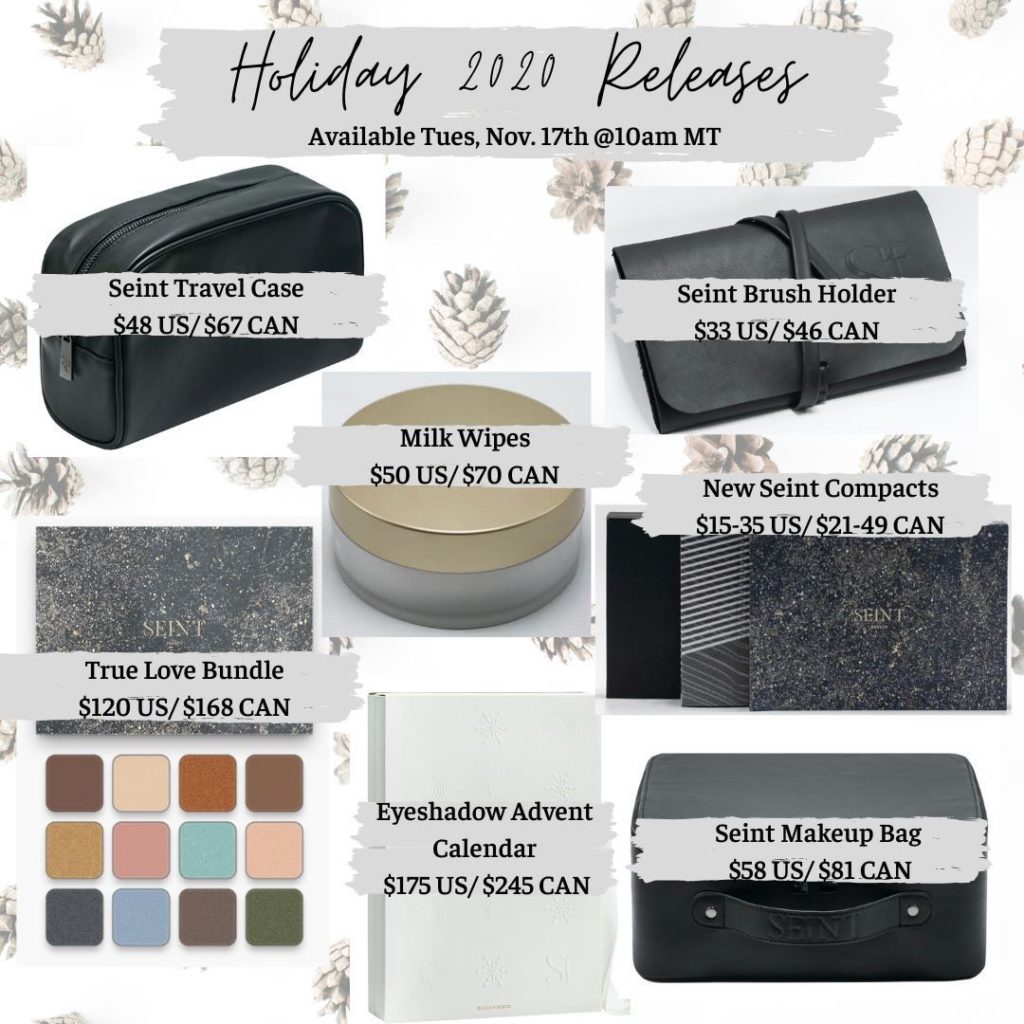 You can also find all the fun holiday releases HERE! They are all beautiful and unique products that will go quickly…so check them out before everyone else snatches them up!
If you're still stumped as to what to buy, then please reach out to me HERE and I can be your personal shopper! I love helping women find items that are personalized just for them! Helping women look and feel beautiful is my very favorite!
Also feel free to send this link over to your significant other for a little hint hint! All he has to do is click a link and add to cart! Easy peasy!


*This post contains affiliate links. If you choose to purchase an item featured in this post, I get a small portion from the sale. Thank you! It does not affect you at all.