Christmas is just around the corner and that means gift giving season has arrived! If shopping and gifting stresses you out….don't worry! I've tried to make it really easy and collected ideas that you will love! There is something for every budget that the teacher, co-worker, neighbor, friend, sister, mom, aunt, or yourself are bound to love! This Seint Gift Guide is sure to give you some ideas to gift the gal in your life….
A Little About Seint
Seint is a beauty company that specializes in iiid makeup and custom compacts! Their products are made to enhance a woman's beauty, not cover it up! Their custom compacts make it easy to get ready for the day. The tools and makeup are top notch, but affordable! You can't go wrong! You can learn more about Seint FAQ to see how cool the product and company is.
Seint Gift Guide
Most women love to look and feel beautiful! A great way to help them achieve that is to update their makeup routine! Makeup should be fun and easy to do, not a dreaded chore! With this easy makeup, any woman can look her best. I've curated a list of products that she can use on their own or with other Seint products. She is bound to love anything on this list! Also, make sure to check out the Seint Holiday Releases for some other great goodies!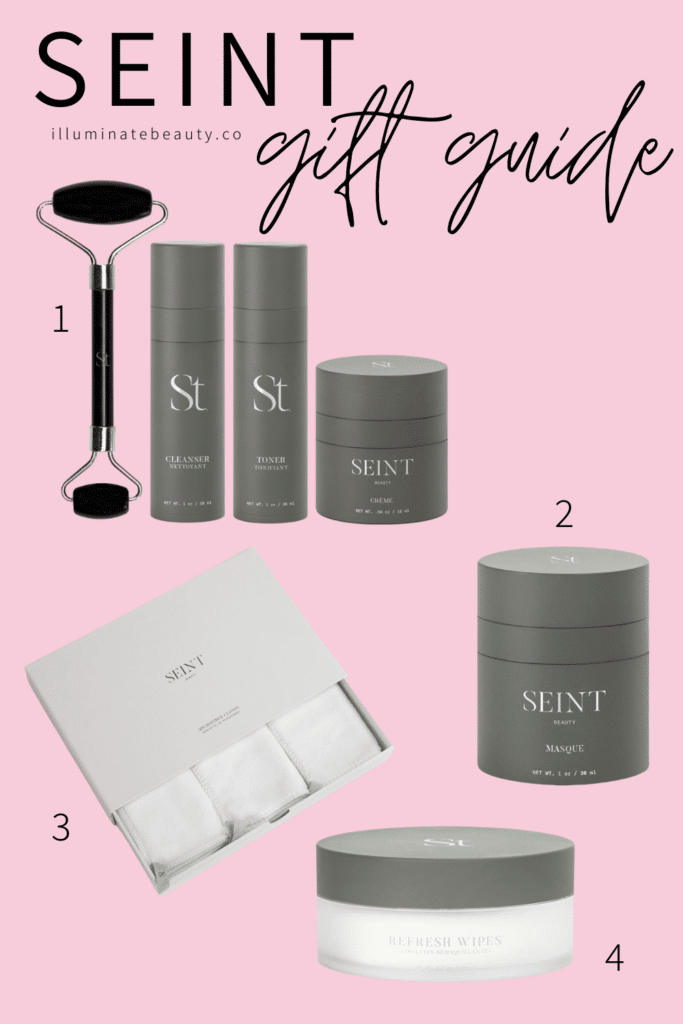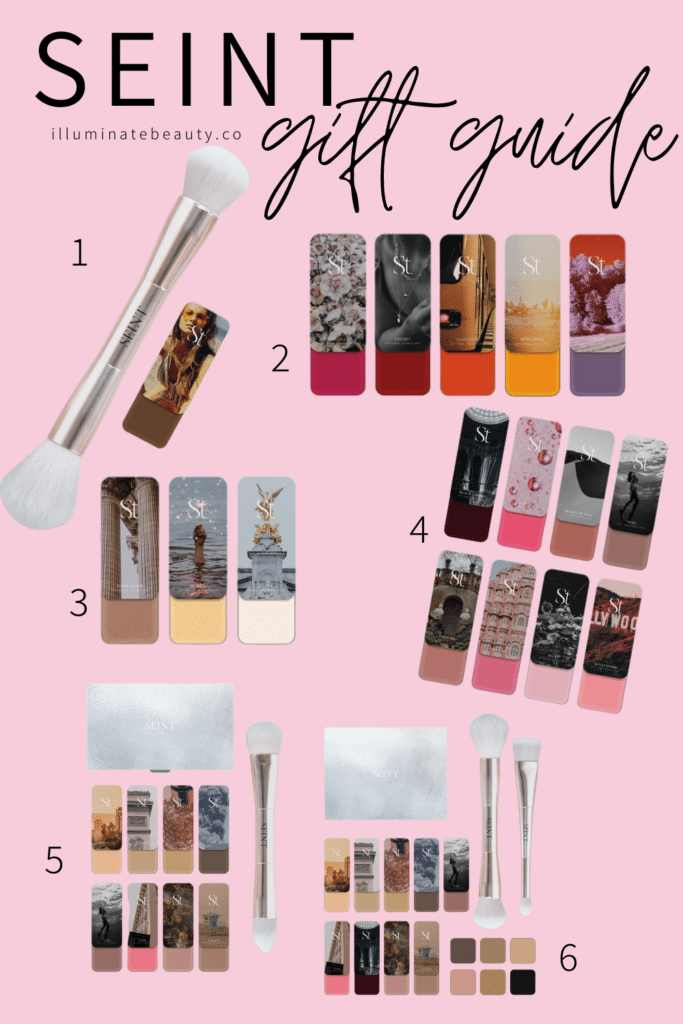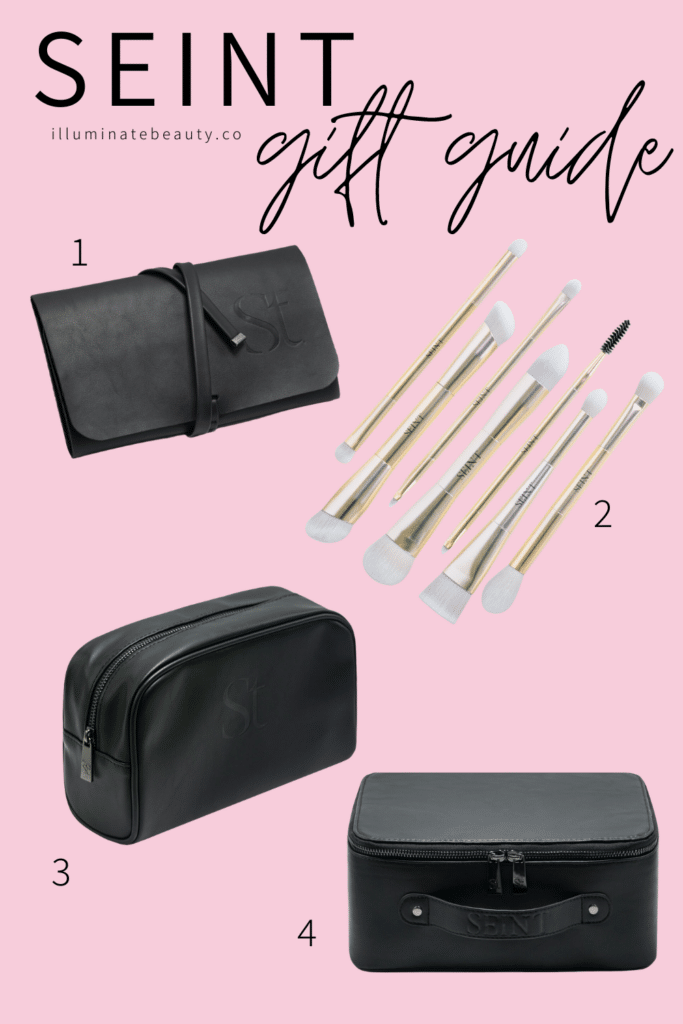 Seint Stocking Stuffers
Stocking stuffers are always a fun icing on the cake! Here are some great items you can toss in her stocking that she is sure to love!!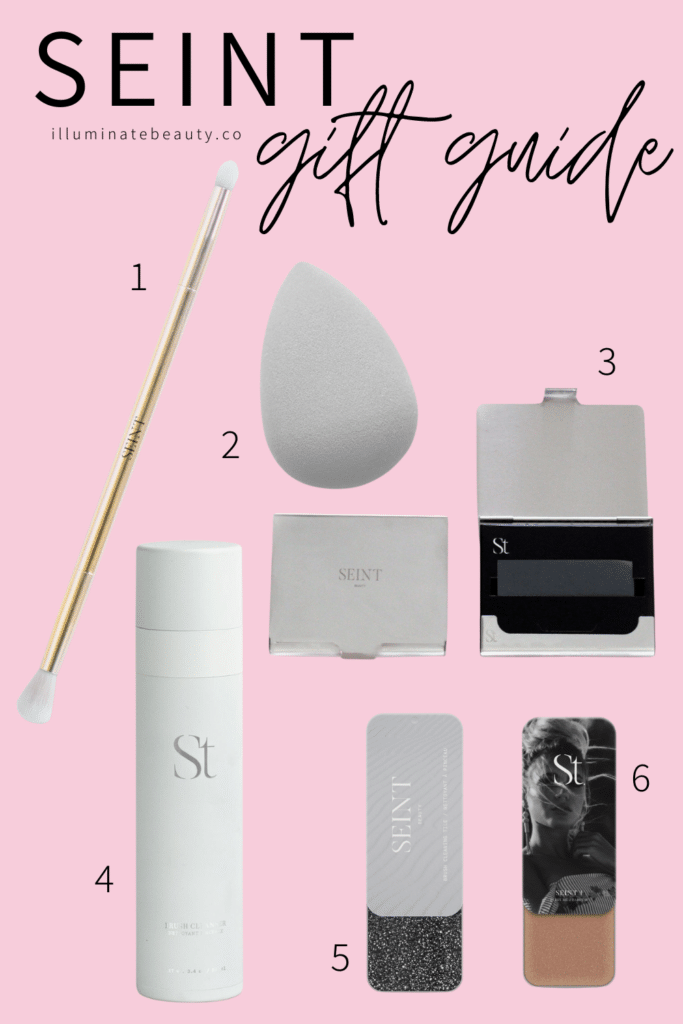 Give the gift of beauty this year! Make it simple and give her something she'll love and use!

If you need more gift ideas, you will love the Quince Gift Guide, Able Gift Guide, and the Sarah Flint Gift Guide.
Here are other blog posts you might enjoy:
How to Look Younger with Makeup
How to Color Match Yourself with Seint Makeup

About the Author
JoEllen is a licensed aesthetician, certified makeup artist, and certified John Maxwell coach, speaker, and trainer. She works with women helping them look and feel confident. She loves teaching women simple beauty techniques so they can feel empowered to try it at home. Her motto is that when you look and feel good, you do good!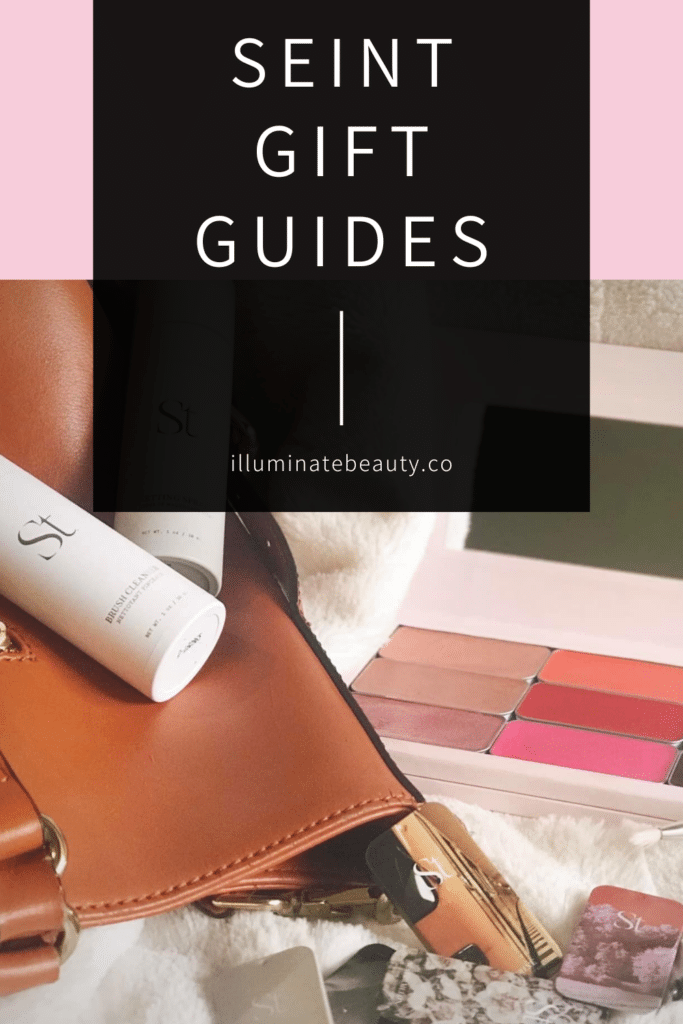 *This post contains affiliate links. If you choose to purchase an item featured in this post, I get a small portion from the sale. Thank you! It does not affect you at all.