Do you have a gal on your Christmas list or holiday shopping this year? Then look no further because she is sure to love something from this beauty gift guide! Ranging from skincare to makeup to beauty tools, from budget friendly to splurge, from fun gifts to stocking stuffers. This beauty gift guide has it all!
Skincare Gift Guide
What woman doesn't want healthy glowing skin?! No matter her age, here are some things that she is sure to love that will help her achieve that glass skin look: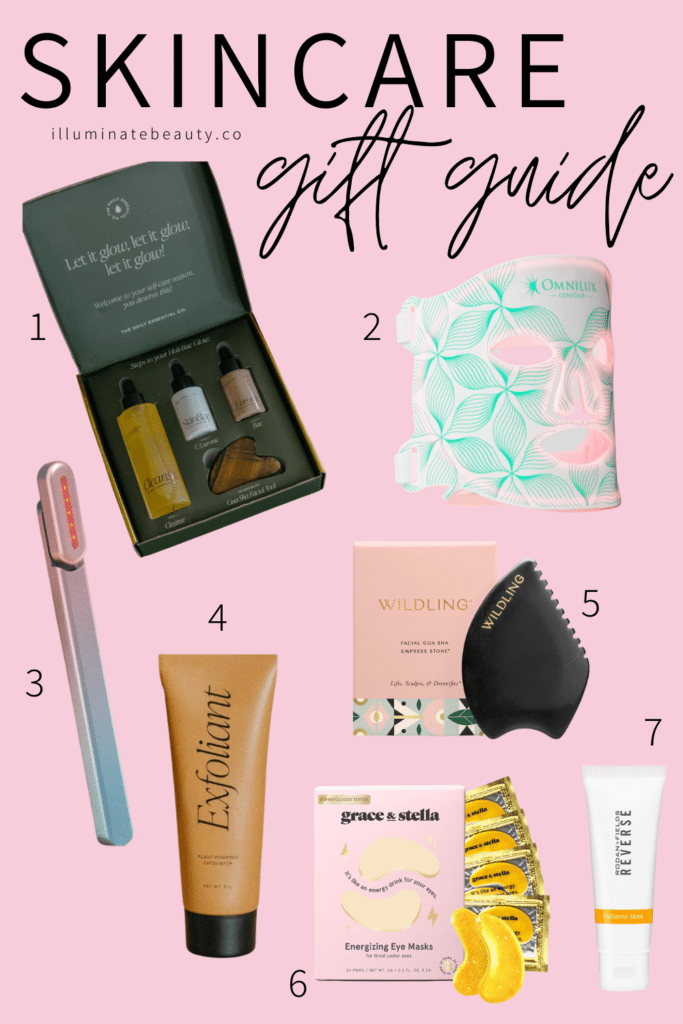 Dime Beauty Gift Guide
Dime Beauty is a clean skincare brand that has plenty of great gift options that any gal would love! Here are my 5 favorites that make great gifts!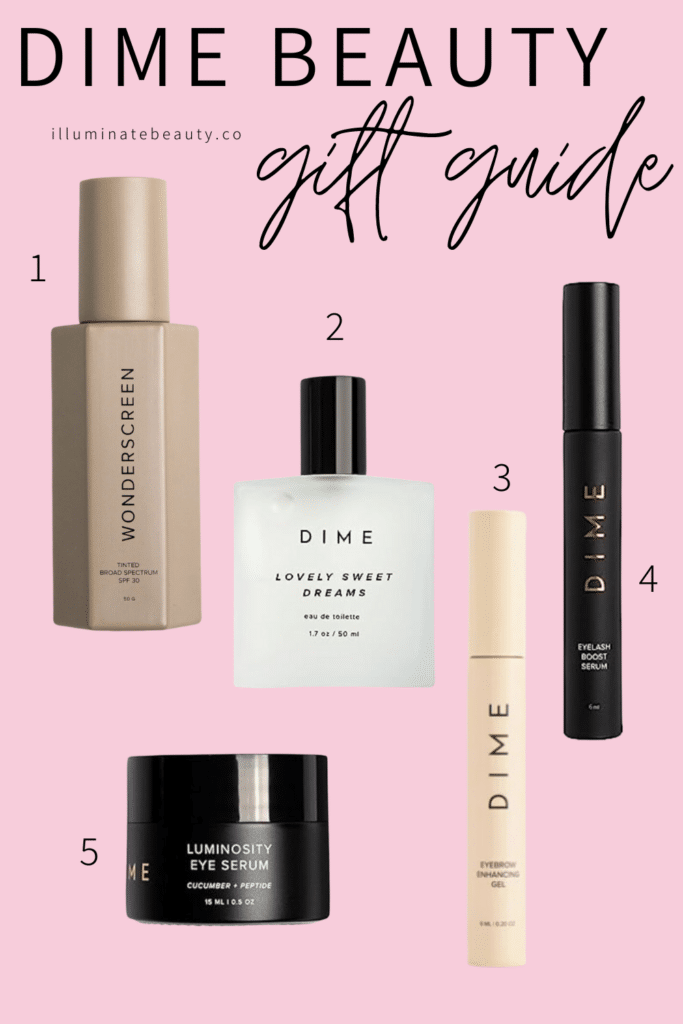 Wonderscreen- This is great sunscreen! It's a tinted sunscreen that is light enough to wear under makeup. I love it and wear it daily!
Perfume- I wasn't a perfume wearer until I tried Dime perfume. All their scents are light and fresh. I personally love Lovely Sweet Dreams scent the best!
Eyebrow Enhancing Gel- This is so awesome for growing your brows and keeping them in place…it's a win win!
Eyelash Boost Serum- If you want long lashes, this serum will help you get them!
Luminosity Eye Serum- Combat dark circles and puffy eyes with this eye serum!
Save 20% with this discount code: JOELLEN
Beauty Gifts Under $50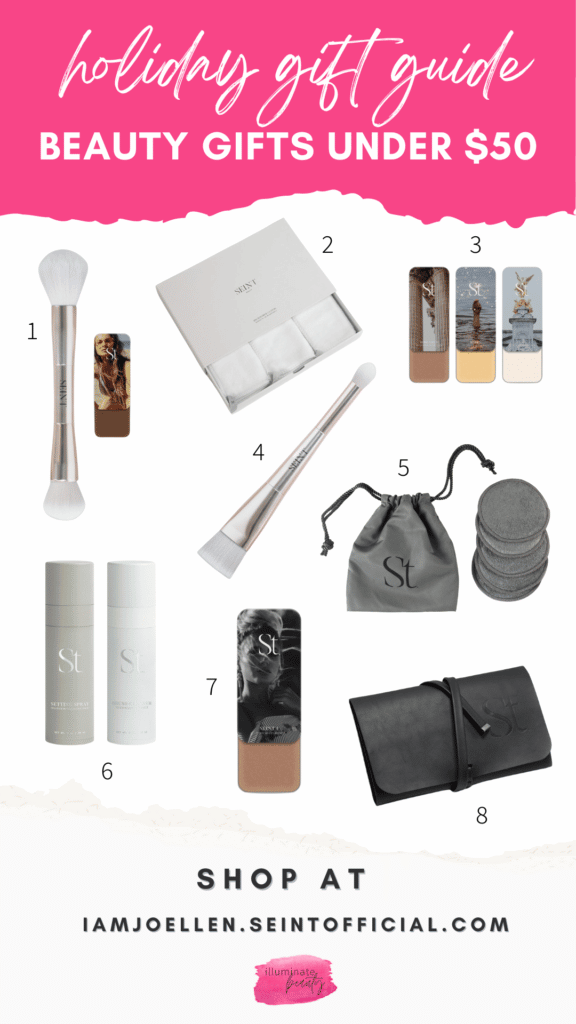 Beauty Gift Guide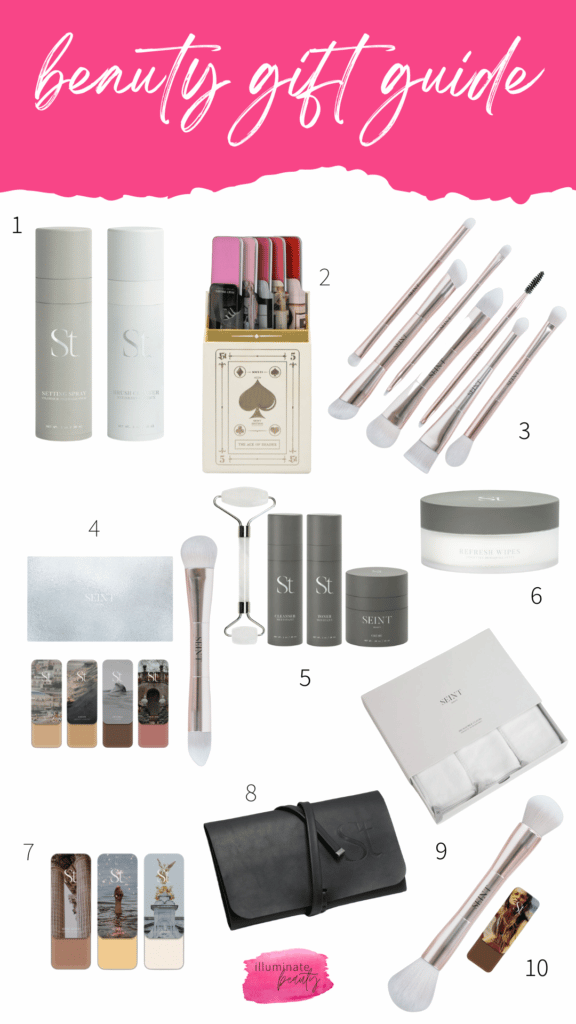 1. Setting Spray– This is the perfect way to get your makeup to last all day!
2. Fruit Punch Lip + Cheek Collection– This yummy collection comes with an assortment of lip and cheek colors that she can mix and match to get different looks depending on her mood! Not only are they beautiful colors of fruits, but they also smell amazing! Think back to your days of Lip Smackers! This is perfect for any age, but especially for tweens or teens! (the product is different than shown in the picture)
3. Brush Collection– Every gal needs a good makeup brush to get a great makeup application! This set comes with everything she needs to look beautiful! They're high quality and will last for years!
4. No 4 Collection– This starter kit is perfect for getting a pretty face! It comes with 2 highlights, 1 contour, 1 lip & cheek, a compact, and a brush. With 8 shade levels to choose from, you won't have any problems finding one that will match her complexion!
5. Travel Skincare Collection– This set comes with cleanser, toner, moisturizer, and a moonstone roller so she can take care of her skin on the go!
6. Refresh Wipes– We all know we need to wash our face every night, but most of us don't want to! These Refresh Wipes make getting ready for bed a breeze! It's a cleanser and toner in one making it quick and easy to get a clean face!
7. Illuminator Collection– This set will give her the perfect glisten & glow!
8. Brush Holder– This holder will fit all of her favorite makeup brushes!
9. Microfiber Cloths– Once she tries these, she will never go back to a regular wash cloth! These are so soft yet mighty. They will help her get the cleanest skin!
10. Bronzer Collection– She can get that sun-kissed glow all year round with this cream bronzer and brush!
Beauty Stocking Stuffers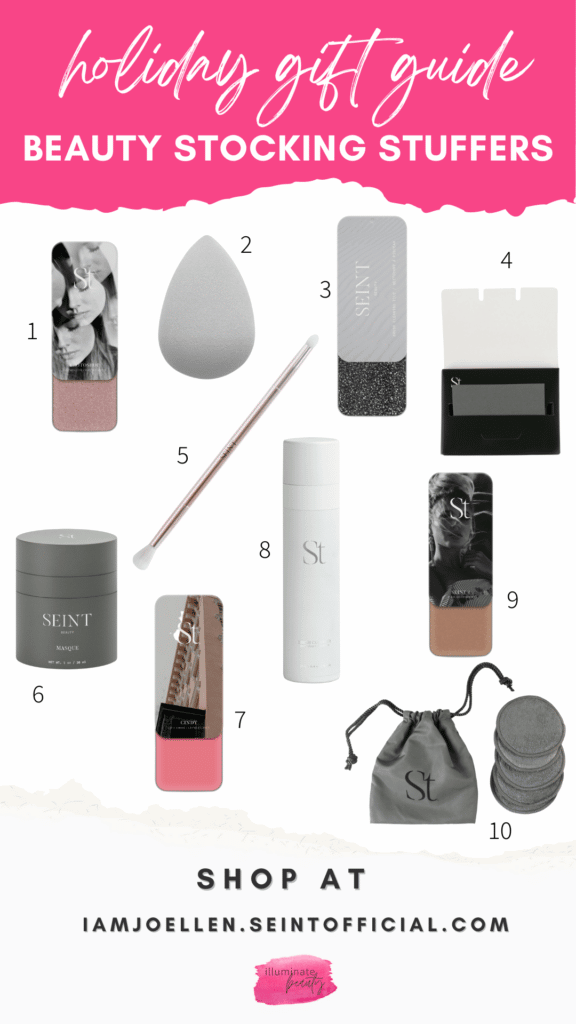 Favorite Things Under $30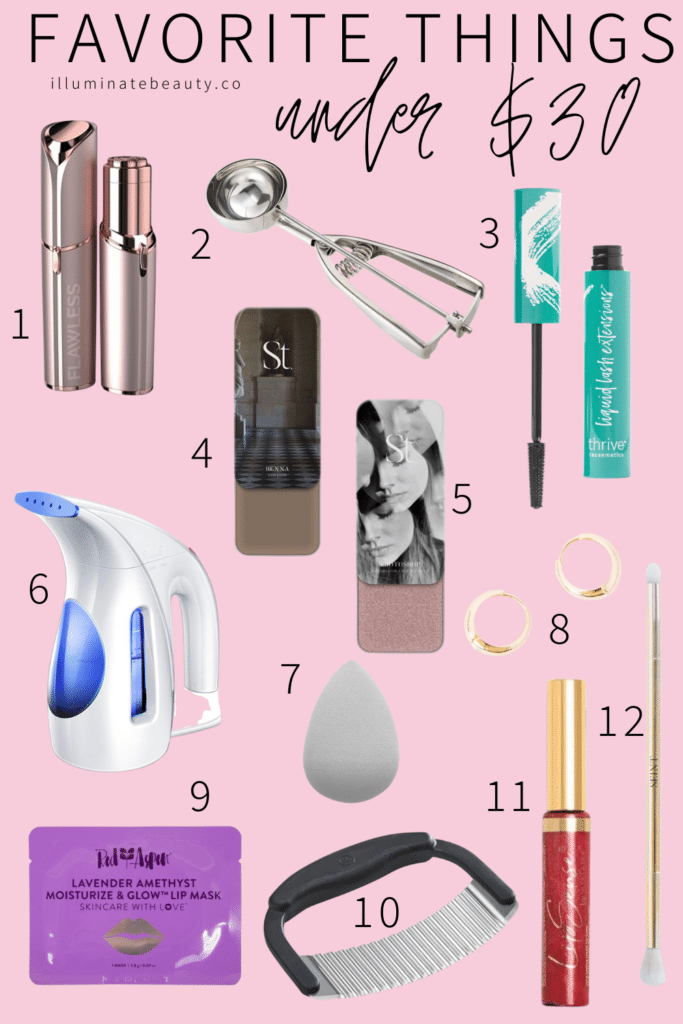 Favorite Things Under $50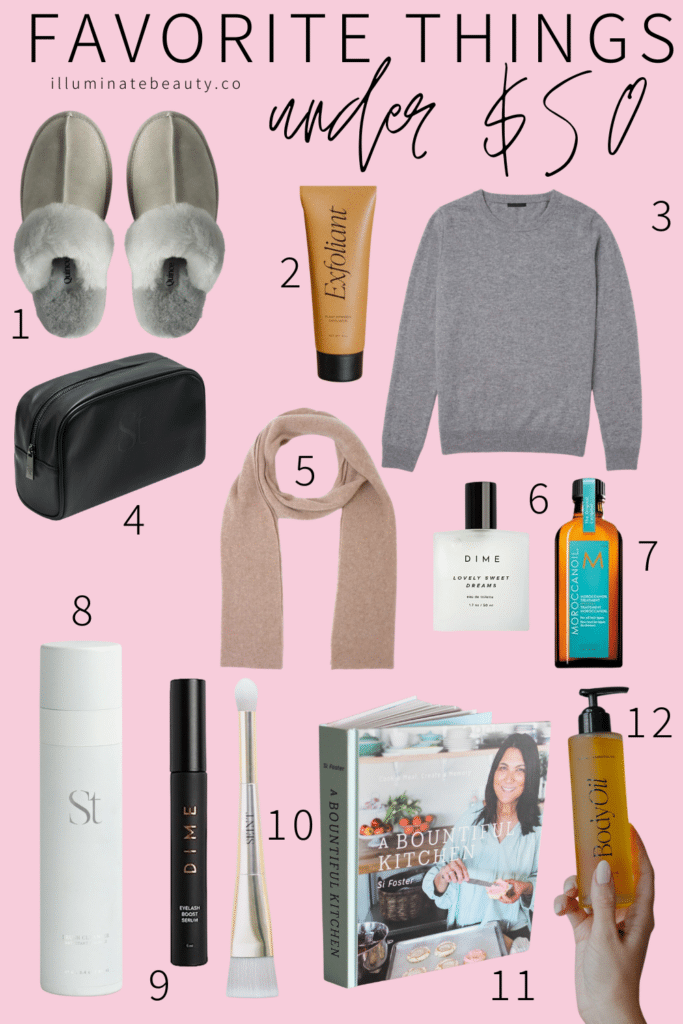 Hopefully this beauty gift guide was helpful! Get her something that she will use and love! Anything that helps her feel beautiful is a winner of a gift!
Make sure to check out these other gift guides:
Other blog posts you might like:
Meaningful 40th Birthday Gifts for Her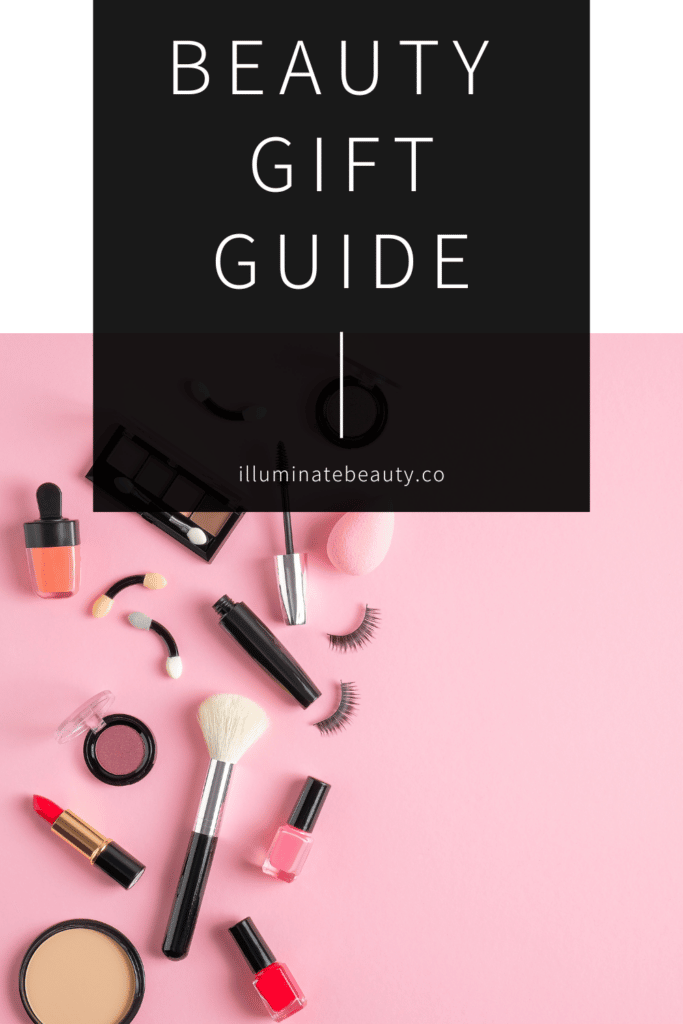 About the Author
JoEllen is a licensed aesthetician, certified makeup artist, and certified John Maxwell coach, speaker, and trainer. She works with women helping them look and feel confident. She loves teaching women simple beauty techniques so they can feel empowered to try it at home. Her motto is that when you look and feel good, you do good!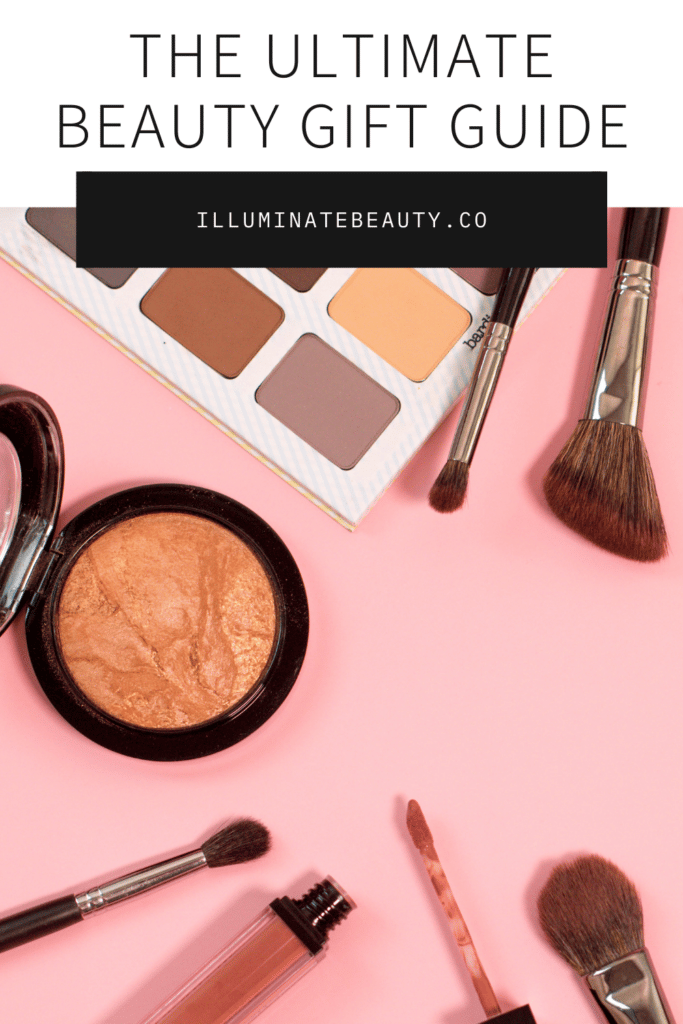 *This post contains affiliate links. If you choose to purchase an item featured in this post, I get a small portion from the sale. Thank you! It does not affect you at all.