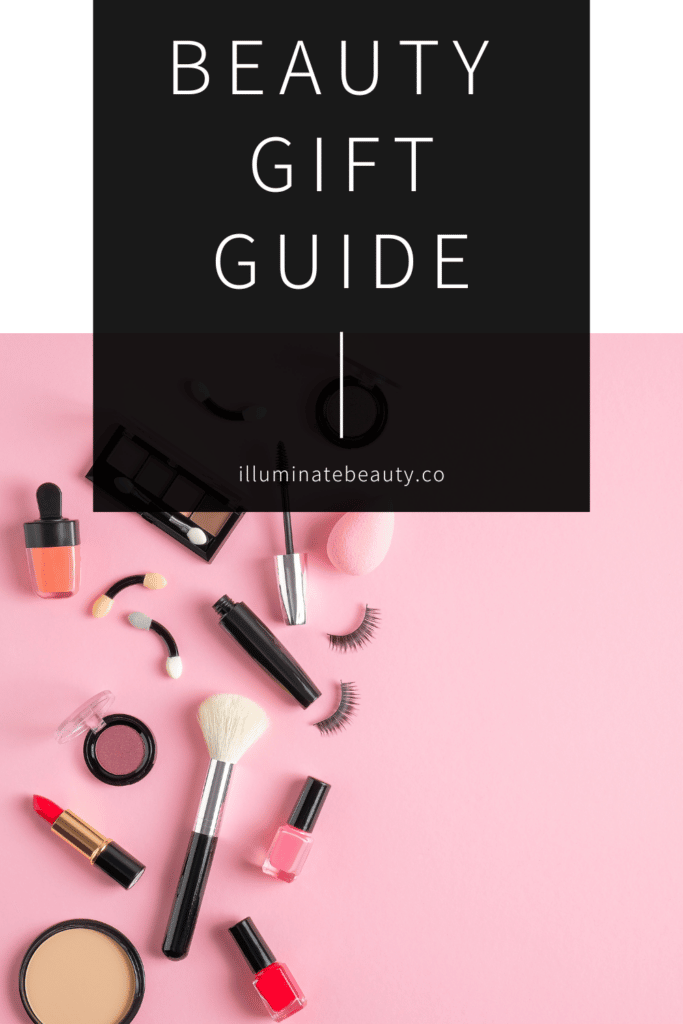 Do you have a gal on your Christmas list or holiday shopping this year? Then look no further because she is sure to love something from this beauty gift guide! Ranging from skincare to makeup to beauty tools, from budget friendly to splurge, from fun gifts to stocking stuffers. This beauty gift guide has it all!
Beauty Gifts Under $50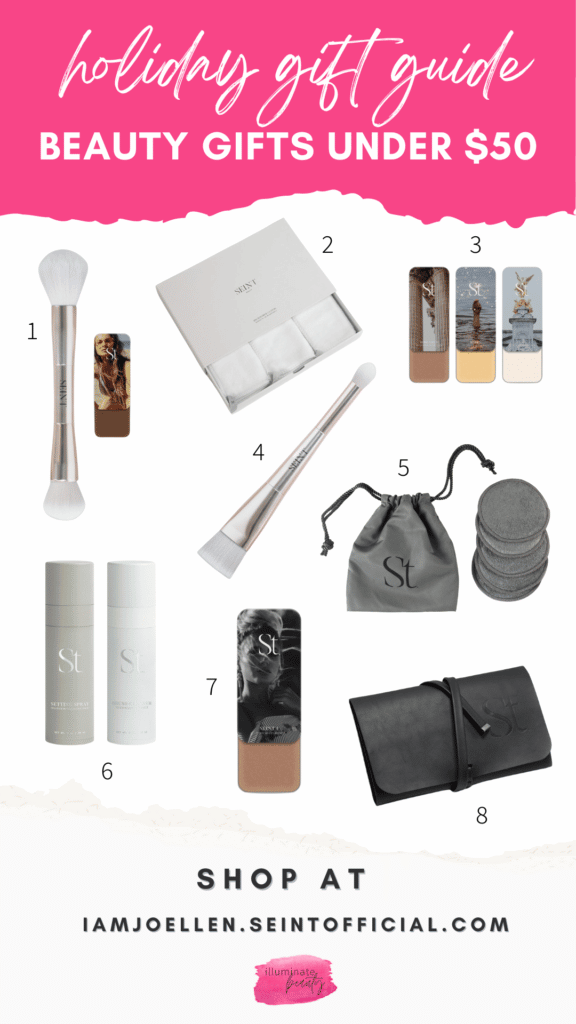 Beauty Gift Guide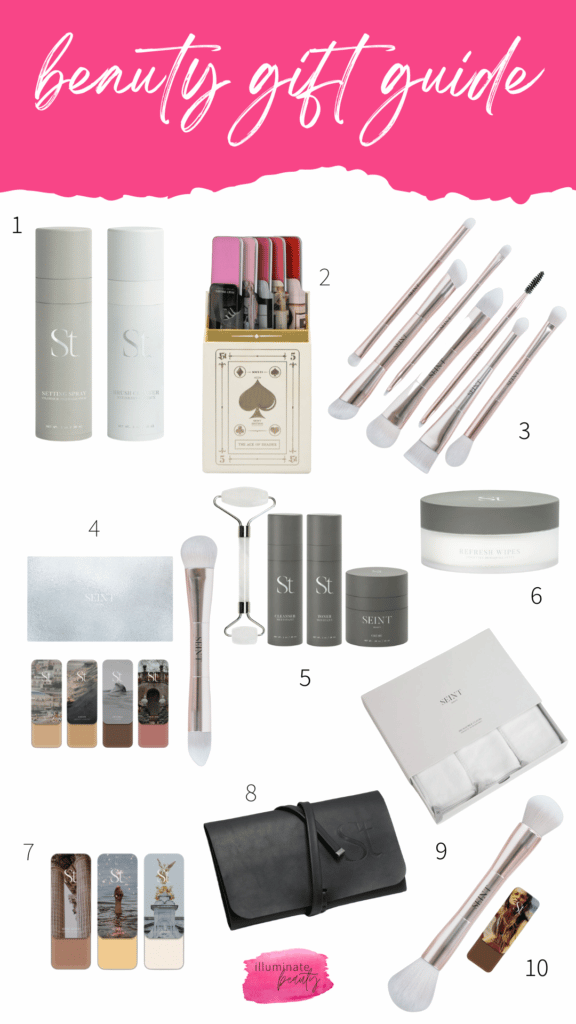 1. Travel Sprays Collection– This set comes with a setting spray and a brush cleaner that she can take on any of her travels!
2. Ace of Shades Lip & Cheek Collection– This collection comes with an assortment of lip and cheek colors that she can mix and match to get different looks depending on her mood!
3. Brush Collection– Every gal needs a good makeup brush to get a great makeup application! This set comes with everything she needs to look beautiful! They're high quality and will last for years!
4. No 4 Collection– This starter kit is perfect for getting a pretty face! It comes with 2 highlights, 1 contour, 1 lip & cheek, a compact, and a brush. With 8 shade levels to choose from, you won't have any problems finding one that will match her complexion!
5. Travel Skincare Collection– This set comes with cleanser, toner, moisturizer, and a moonstone roller so she can take care of her skin on the go!
6. Refresh Wipes– We all know we need to wash our face every night, but most of us don't want to! These Refresh Wipes make getting ready for bed a breeze! It's a cleanser and toner in one making it quick and easy to get a clean face!
7. Illuminator Collection– This set will give her the perfect glisten & glow!
8. Brush Holder– This holder will fit all of her favorite makeup brushes!
9. Microfiber Cloths– Once she tries these, she will never go back to a regular wash cloth! These are so soft yet mighty. They will help her get the cleanest skin!
10. Bronzer Collection– She can get that sun-kissed glow all year round with this cream bronzer and brush!
Beauty Stocking Stuffers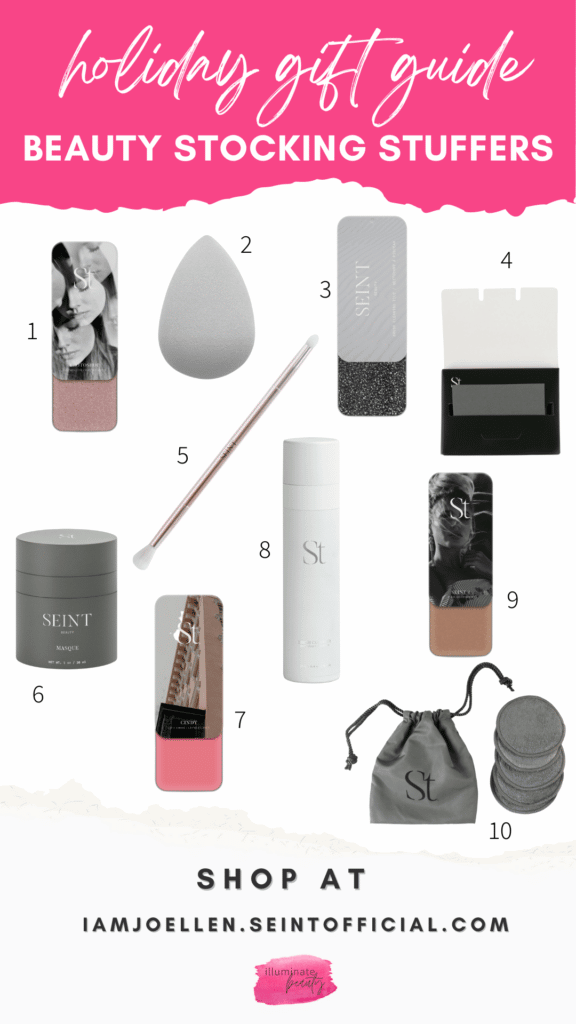 Hopefully this beauty gift guide was helpful! Get her something that she will use and love! Anything that helps her feel beautiful is a winner of a gift!
Other blog posts you might like:
Meaningful 40th Birthday Gifts for Her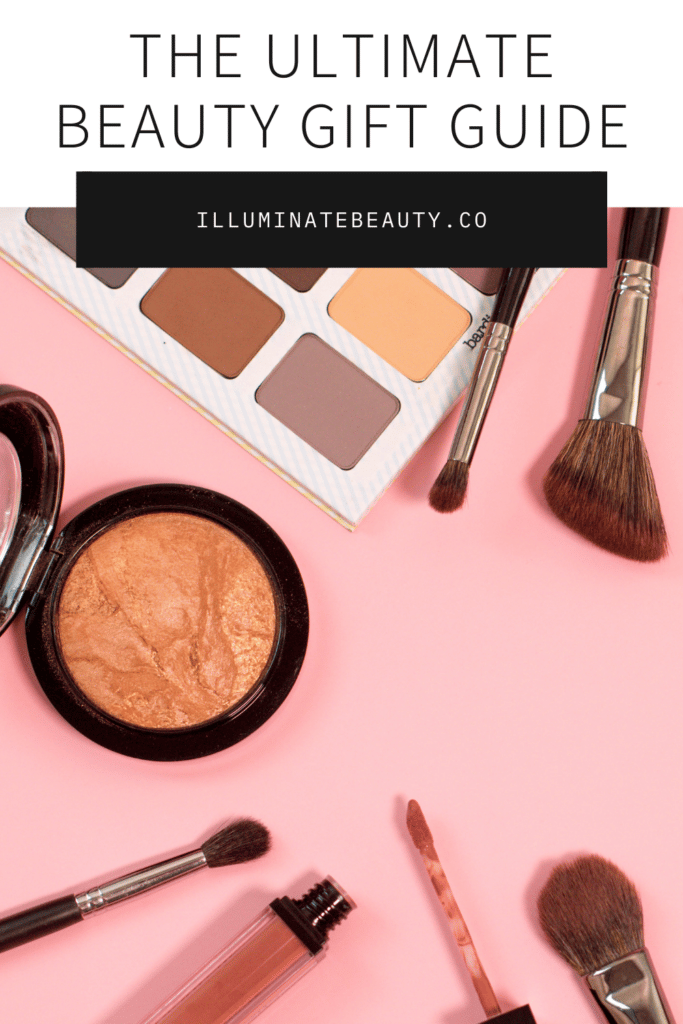 *This post contains affiliate links. If you choose to purchase an item featured in this post, I get a small portion from the sale. Thank you! It does not affect you at all.