Christmas Makeup Looks
Christmas and all the wintry holidays call for taking your makeup look up a notch! You'll most likely have parties to attend for work, family, or friends. They may be large gatherings or more intimate get-togethers. Either way, you want to look your best, right?! Here are some tips and color combos that will give you some great Christmas makeup looks!
Christmas Makeup Looks Easy Tips
How do you go from your everyday makeup look to a Christmas makeup look? It's all about color! A good safe rule to play by when going bolder for an event is to either play up the eyes or the lips, not both. If you want a bold lip, then go for a more subtle eyeshadow combo. If you want a dramatic eye, then go for a neutral lip. You don't want your eyes and lips competing for attention!
Another great way to dress up your look is to make your lashes longer so you look more feminine and dramatic. There are 3 ways to get longer lashes: falsies, lash serum, or a good mascara. Pick an option that works for you and be prepared to feel extra sassy! 
Adding shimmer will always help you stand out! Add some illuminator to the tops of your cheekbones, bow of your lip, and under your brow. You will shine!
The ultimate way to take your makeup game up a notch, whether that's for everyday wear or a fancy party is CONTOUR!! Contour helps add shape, shadow, and dimension to your face! And even though you think contouring is only for the makeup artist, model, or actress, anyone can learn how to do it…it's super fast and easy! Learning how to contour will bring new life into your face. Once you start, you won't be able to go back!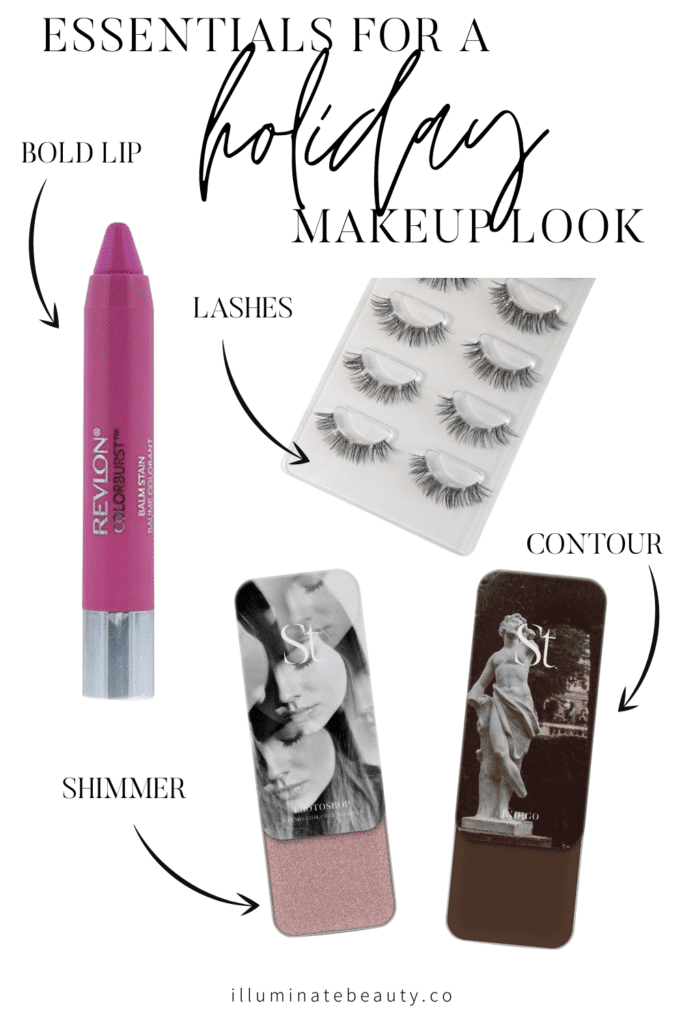 Christmas Eyeshadow Colors
Christmas is a great time to bust out the shimmer and sparkle! Here are some great eyeshadow colors that will help dress up your makeup look and feel fancy! Check out this post on eyeshadow tutorials so you can get a pretty and easy look!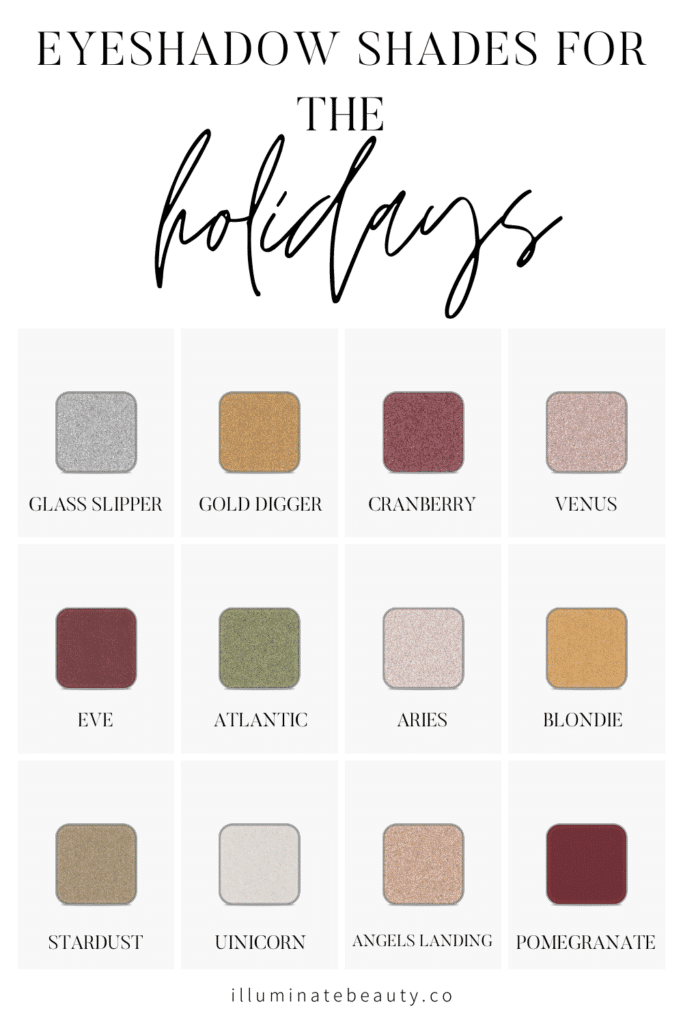 Christmas Lip Colors
A bold lip is always a great way to look extra! Any of these colors will help you look and feel extra confident for that Christmas or holiday gathering!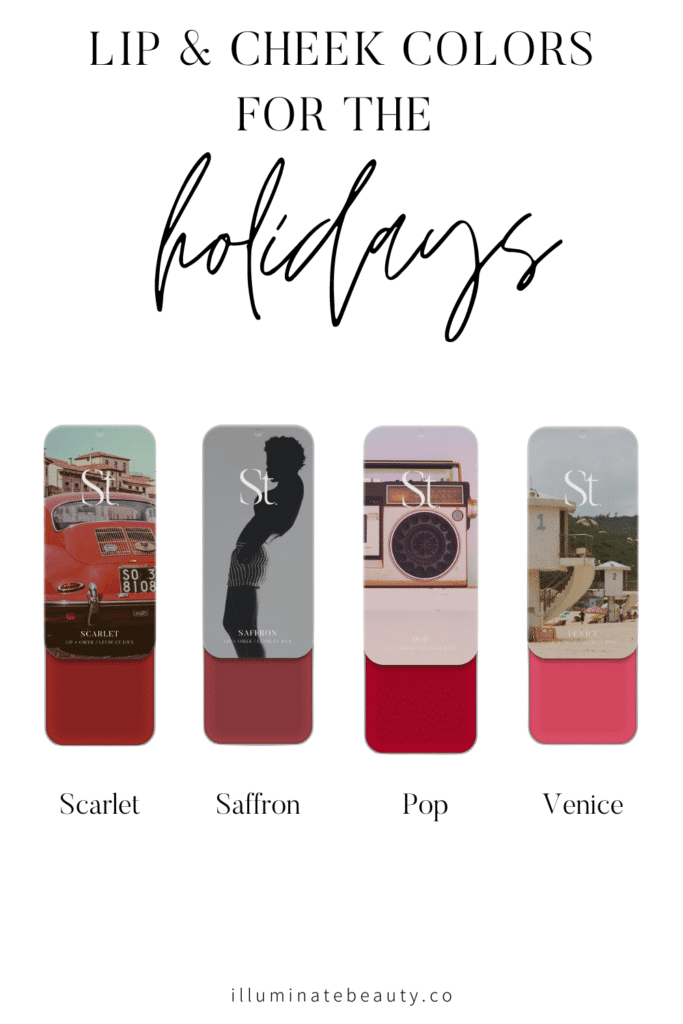 Use these Christmas makeup looks tips to take your makeup game up a notch this season! Invest in a few new shades and wear them with confidence! You deserve to look and feel your best. Merry Christmas girl!
Need help with your Christmas shopping this year? Check out these gift guides:

About the Author
JoEllen is a licensed aesthetician, certified makeup artist, and certified John Maxwell coach, speaker, and trainer. She works with women helping them look and feel confident. She loves teaching women simple beauty techniques so they can feel empowered to try it at home. Her motto is that when you look and feel good, you do good!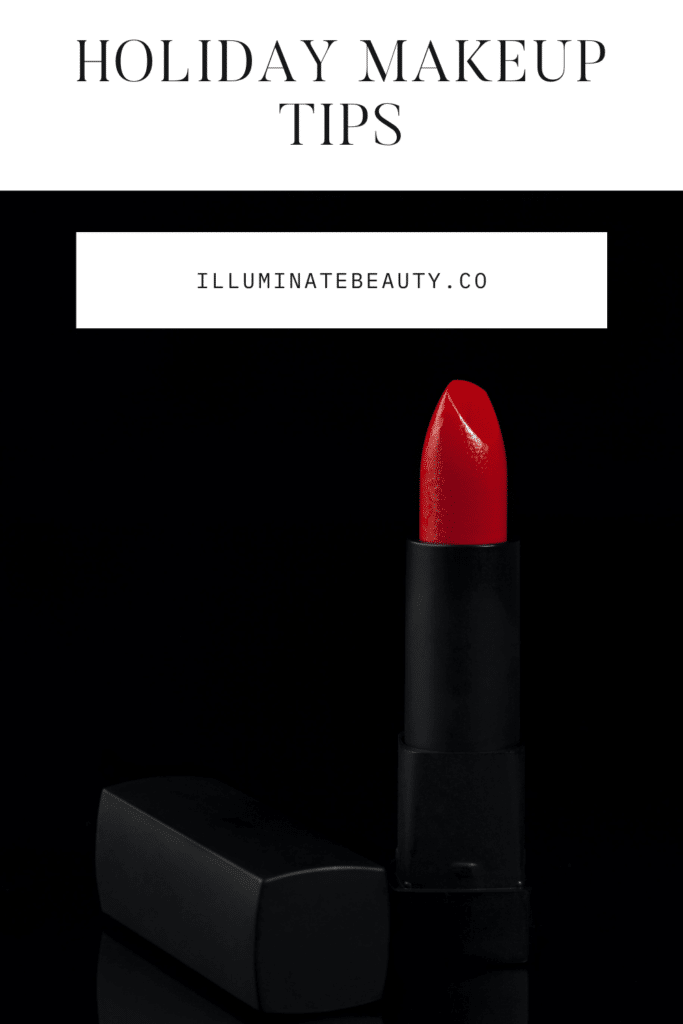 *This post contains affiliate links. If you choose to purchase an item featured in this post, I get a small portion from the sale. Thank you! It does not affect you at all.