If you're reading this blog post, you are either a teen or a mom looking for ideas for makeup looks for homecoming! Homecoming is such a fun time to hang out with friends and make memories together. Let's not stress about looking perfect, but enhancing your natural beauty so you can shine your light! Here are some simple makeup for HOCO ideas that you can easily recreate on your own….
Teen Makeup
Most teen girls don't like to wear too much makeup. The barely there makeup look is very popular right now and teens can totally pull the look off! When you have a good skincare routine, your skin is the star of the show in your beauty routine and you really don't need to wear a lot of makeup.
In my makeup artist opinion, Seint makeup is the best makeup for teens! It's quick and easy to apply, everything fits into one compact, and it can be done on the go.
Plus, you can create your own custom palette!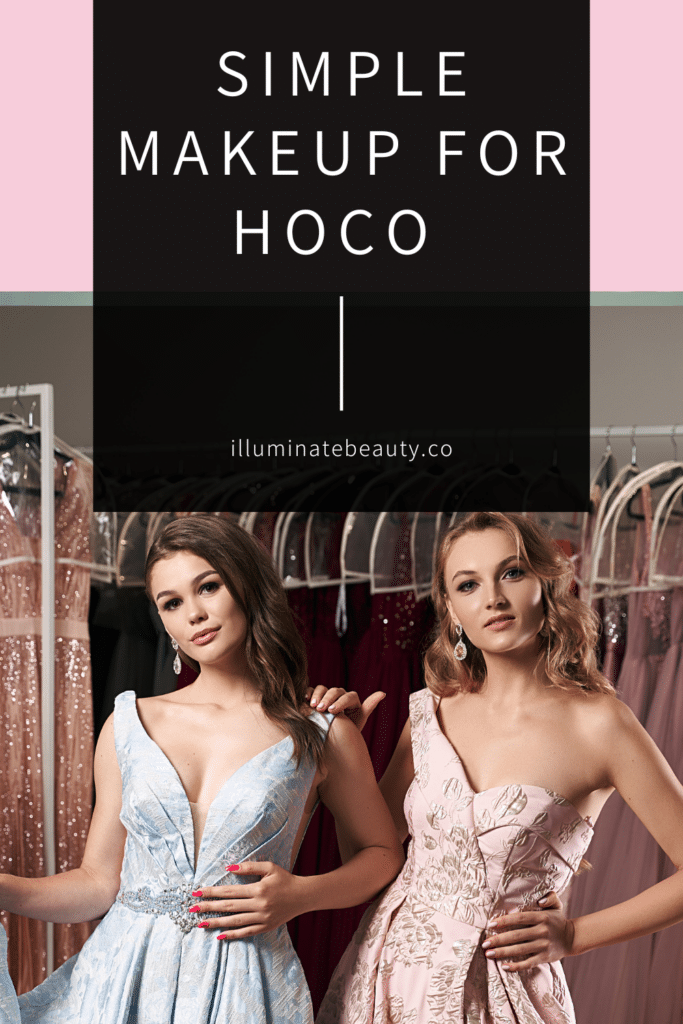 Natural Makeup Looks for HOCO
So, whether you wear a ton of makeup, no makeup, or something in between, a natural makeup look is a great look to go for when getting ready for HOCO.
When achieving a natural makeup look, you might still end up using a lot of makeup products but it's the color choice that is key. Natural makeup embraces light, bright, and natural colors.
What products do you need for a natural makeup look for HOCO? Here's what I think: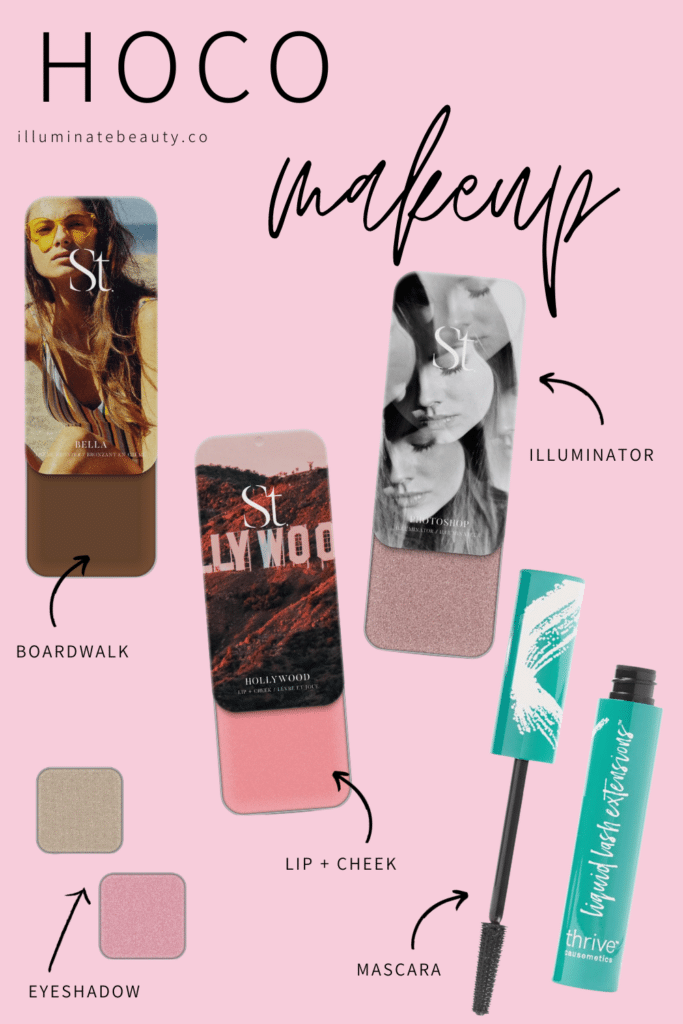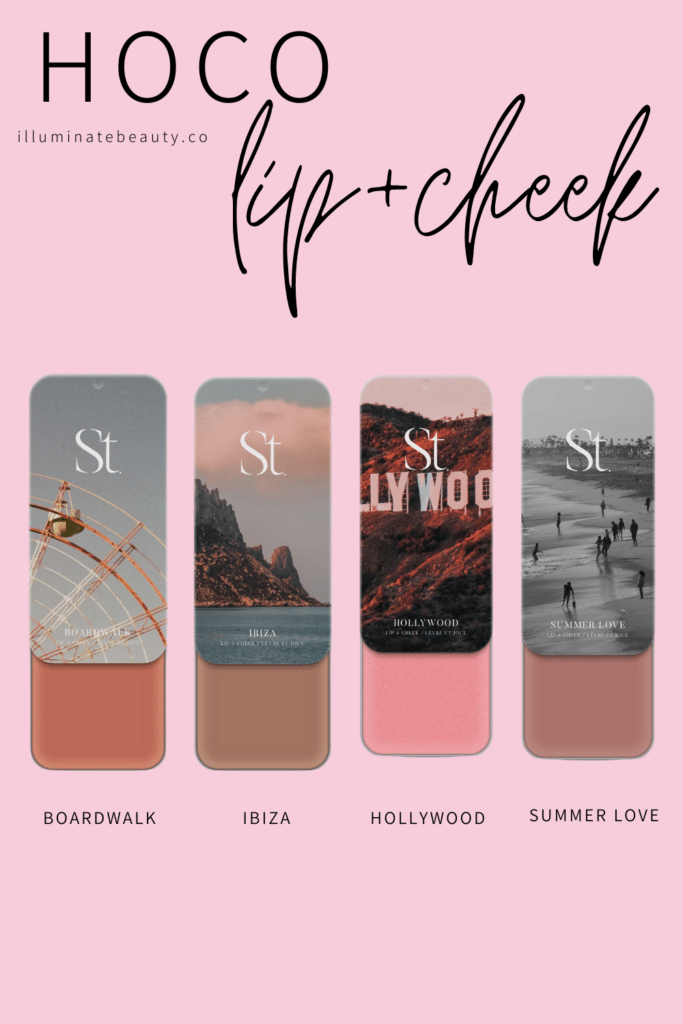 BOARDWALK | IBIZA | HOLLYWOOD | SUMMER LOVE
Eyeshadow Looks for HOCO
If you want to go for a simple makeup look for HOCO, then eyeshadow will be the place where you want to have fun! Keep the rest of your face makeup easy and then dress up your eyes with pretty eyeshadows.
You can pick colors that match your dress so you coordinate nicely, or you can choose colors that will complement your eye coloring. It's up to you!
Check out these Seint eyeshadow swatches so you can get a good idea of what they look like! Hold your dress up to the swatches to see what colors will look great with it.
Here are some fun eyeshadow combos that will look great for any HOCO look!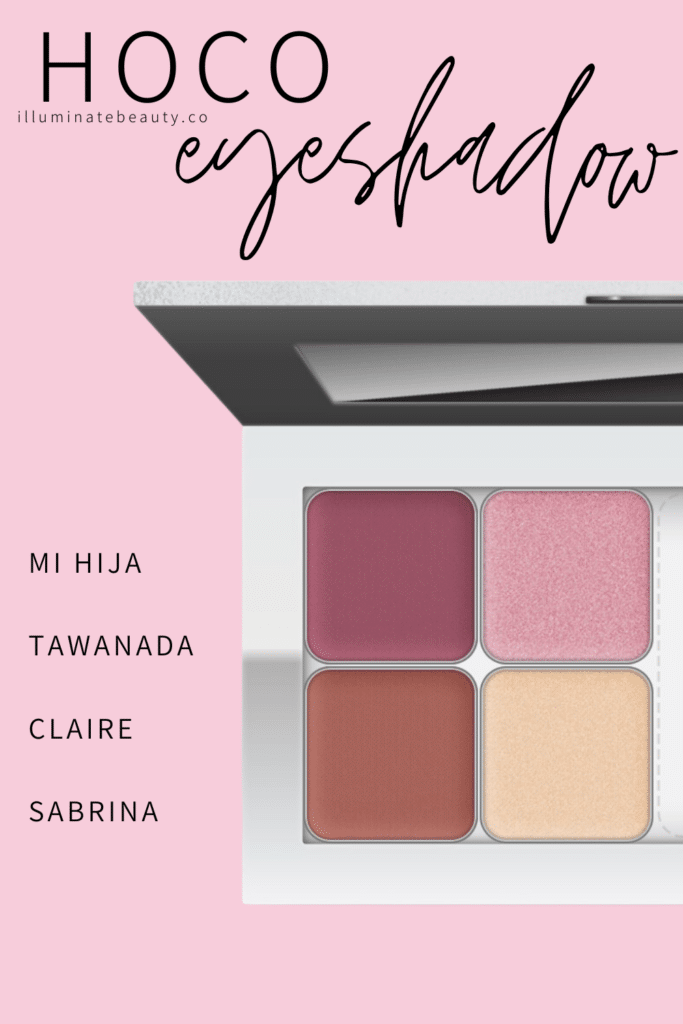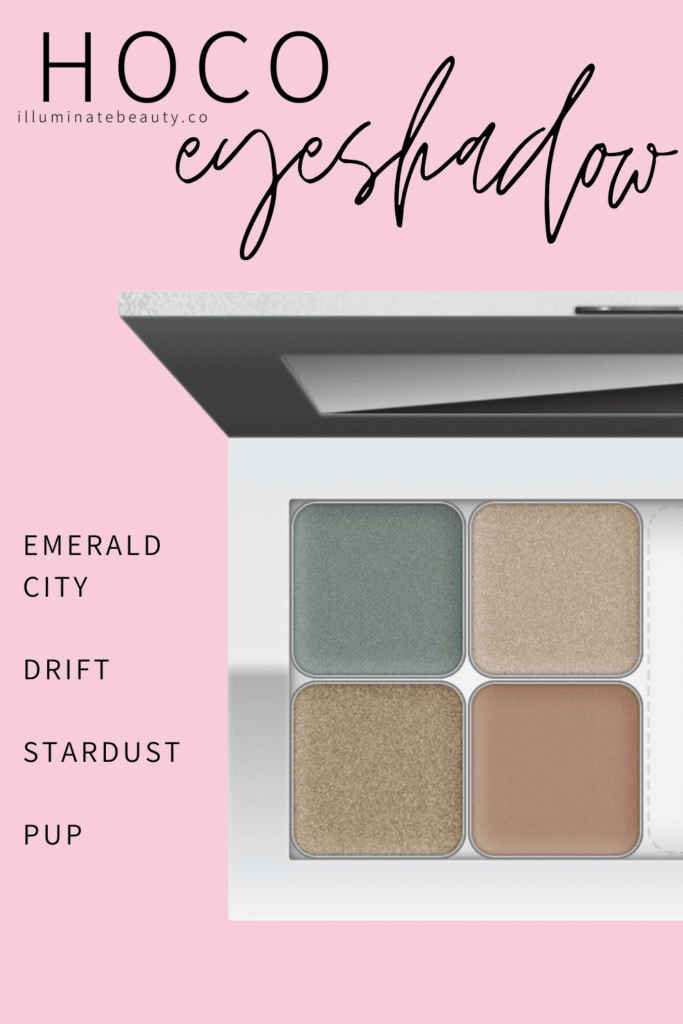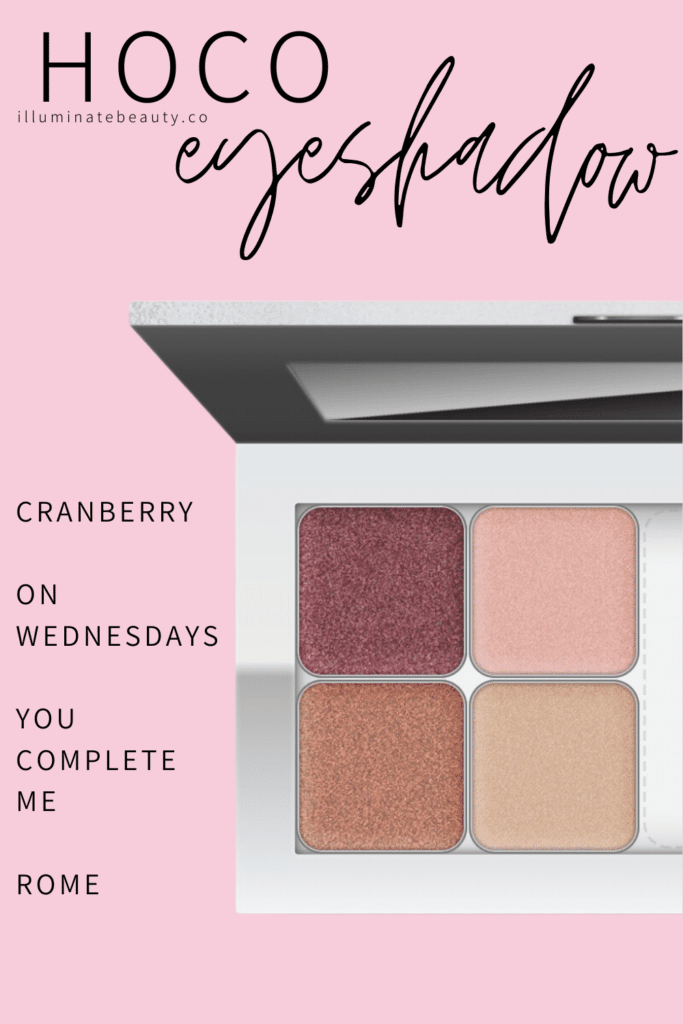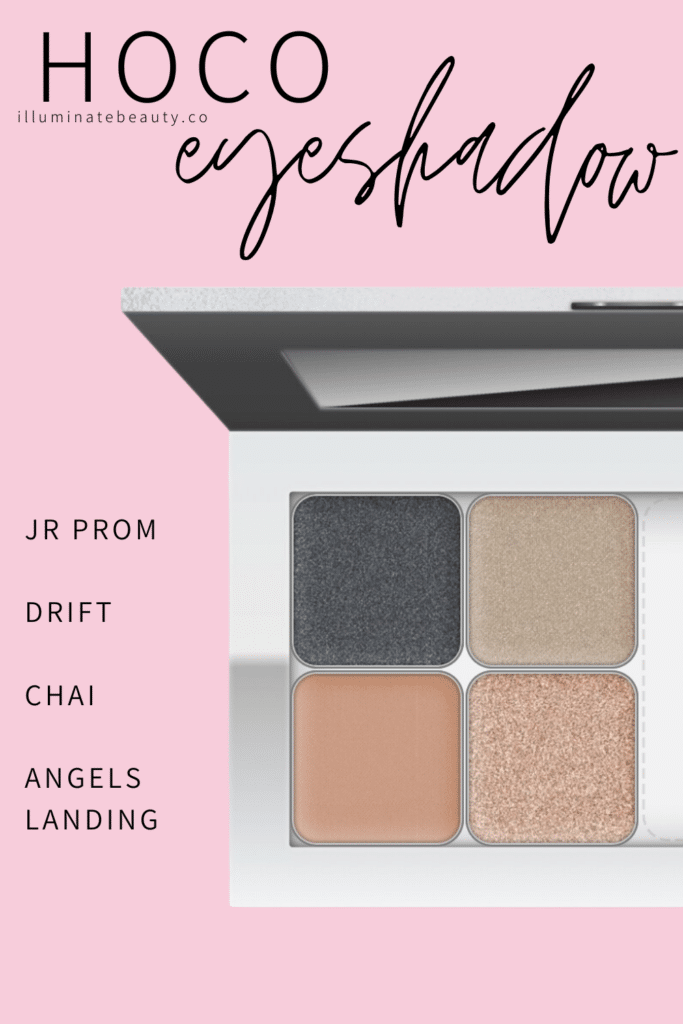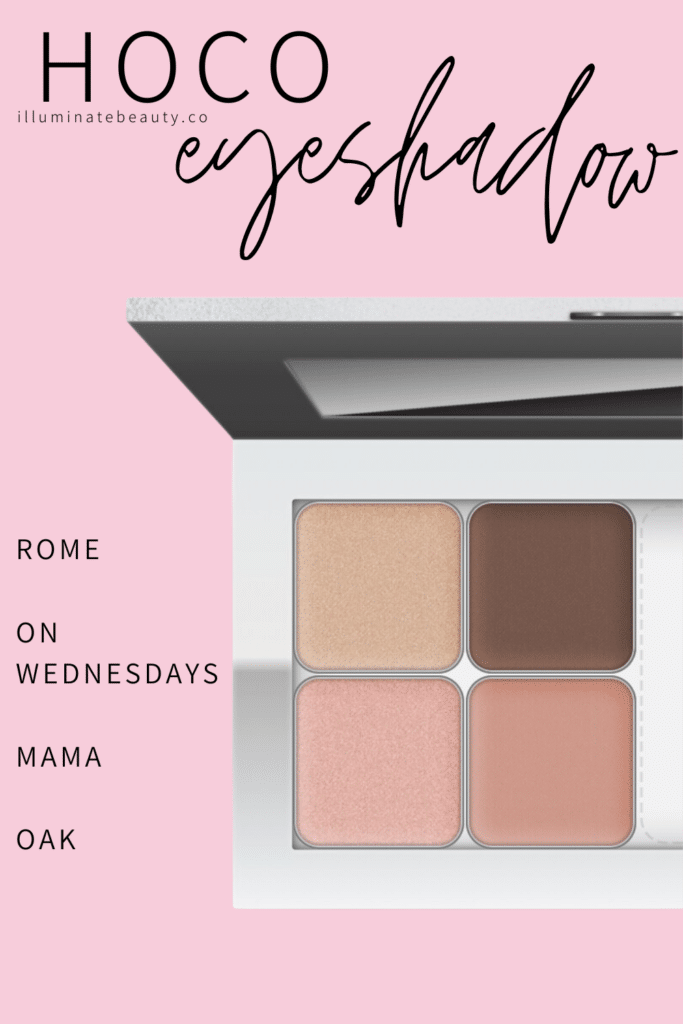 Not sure how to apply eyeshadow? Watch these simple eyeshadow tutorials to get a quick eyeshadow look:
Makeup Looks for HOCO
Here are some other makeup looks you can recreate for homecoming:
Sofia Richie's Wedding Makeup Look
Have the best time at HOCO! Remember, you are beautiful just the way you are! And a smile is the best thing you can wear!

Here are other blogposts you might enjoy:
Unleash Your Creativity with a Custom Eyeshadow Palette
How to Color Match Yourself with Seint Makeup
Eyeshadow Tips for Hooded Eyes

About the Author
JoEllen is a licensed aesthetician, certified makeup artist, and certified John Maxwell coach, speaker, and trainer. She has been working with women for 18 years helping them look and feel confident. She loves teaching women simple beauty techniques so they can feel empowered to try it at home. She believes that when you look and feel good, you do good!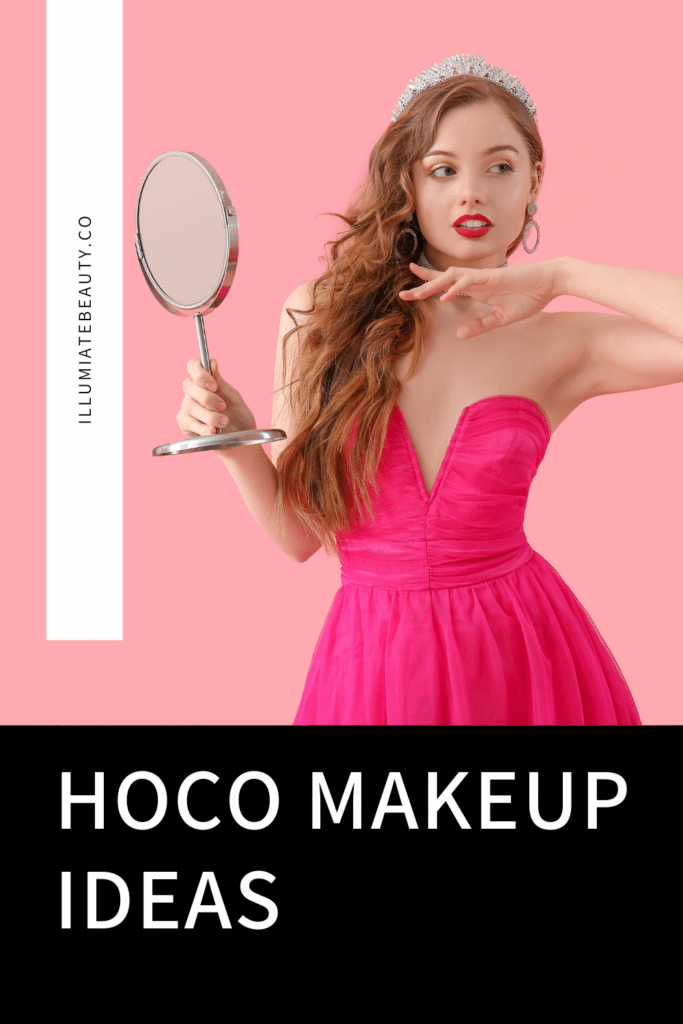 *This post contains affiliate links. If you choose to purchase an item featured in this post, I get a small portion from the sale. Thank you! It does not affect you at all.