I don't know about you, but I hate being cold! I am a firm believer that there is no such thing as bad weather, just bad clothing choices. So if you are dressed warmly, you can enjoy the cold weather! Give the gift of warmth this Christmas! Wool makes the perfect gift for men and women! Keep scrolling to see this WoolX gift guide that the person on your Christmas gift is sure to love!
You can be warm and stylish!
About WoolX
WoolX started over 20 years ago as a small family owned business. They are hikers, skiers, campers, and runners, photographers, backpackers, snowmobilers, and world travelers. They wear and love what they make! Merino wool WoolX pieces are well made, breathable, wrinkle resistant, odor resistant, comfortable, and stylish! And they have 100% guarantee! It's hard to find brands that still stand 100% behind their products. If you don't like it, you can return it.
WoolX Gift Guide for Men
My husband likes practical gifts. Gifts that he can actually use. So if you live or will be visiting somewhere cold, then investing in great winter clothing is a must! And merino wool is the perfect investment! You can't go wrong with anything from WoolX, but here are some great basic pieces to start off with for him: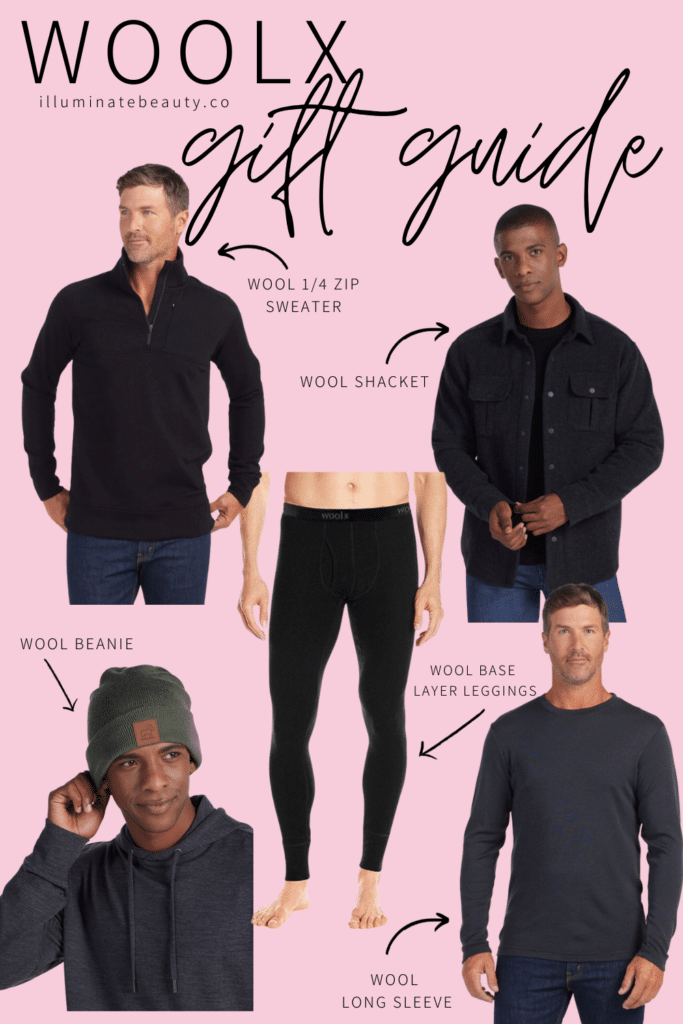 Explorer 1/4 Zip– This elevated sweatshirt looks really cool!
Wilder Shirt Jac– My husband owns this and wears it all the time! It's the coolest looking shacket that elevates any look! He can be comfy and stylish…win win!
Arctic Leggings– These are the perfect leggings to wear under any pants for added warmth!
Baylor Beanie– This is a great beanie that will keep any head warm!
Easton Shirt– This is perfect to wear on its own or layered under any other winter gear.
WoolX Gift Guide for Women
I'm embarrassed to admit how many WoolX pieces I own! Let's just say that I hate being cold and WoolX keeps me warm all winter long! 99% of the time I will be wearing one WoolX item every day. Here are some great options to start out with for her: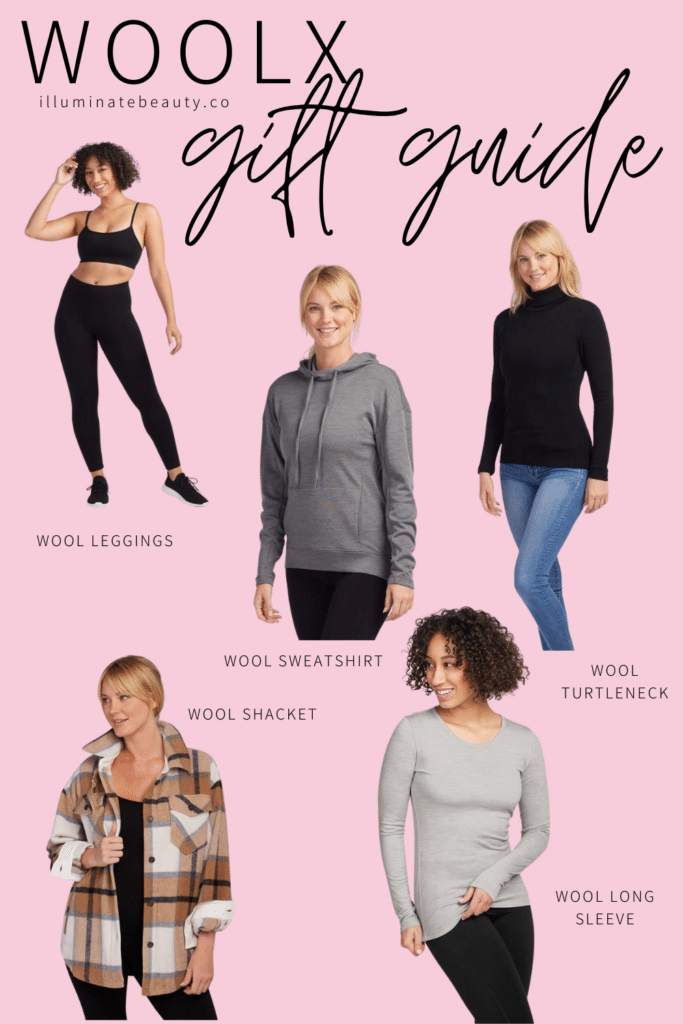 Duralite® Stella Leggings– These leggings are ah-mazing! They are sleek, comfy, warm, and chic! I literally wear them hiking or with heels. They can easily be dressed down or up and everything in between! And they come in petite, regular, and tall lengths!
Callie Hoodie– This is a great hoodie to wear on its own or layered with a shacket or jacket.
Sawyer Shacket– This is such a fun piece of outerwear! It comes in lots of colors and patterns!
Remi Long Sleeve T-Shirt– I wear this shirt nearly everyday under a sweater or jacket. It's the perfect base layer or it looks great on its own!
Peyton Turtleneck– This is a great turtleneck that makes any outfit look chic!
If you want to give something other than clothing, check out the The Saranac Throw or the Tahoe Merino Throw.
WoolX Discount Code
Does WoolX have a discount code?? Yes!! Save 10% with this WoolX discount code at checkout: JOELLEN10
I hope this WoolX Gift Guide gives you some good ideas for gifts this cold season! You don't have to sacrifice warmth for fashion…you can have both!


For other gift ideas, check out these gift guides (with discount codes!):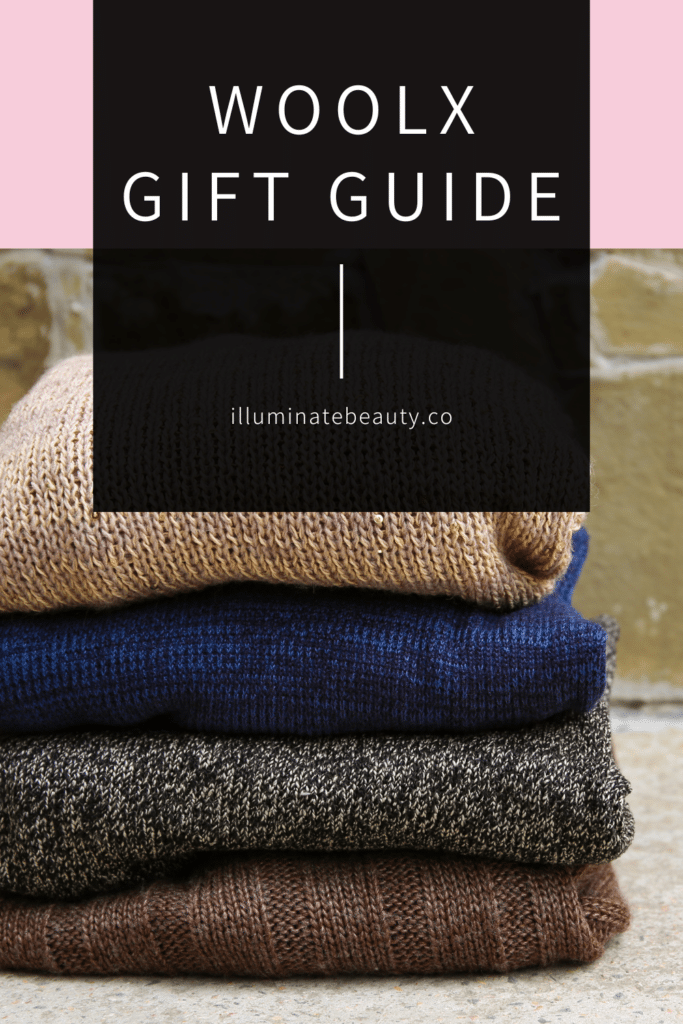 About the Author
JoEllen is a licensed aesthetician, certified makeup artist, and certified John Maxwell coach, speaker, and trainer. She works with women helping them look and feel confident. She loves teaching women simple beauty techniques so they can feel empowered to try it at home. Her motto is that when you look and feel good, you do good!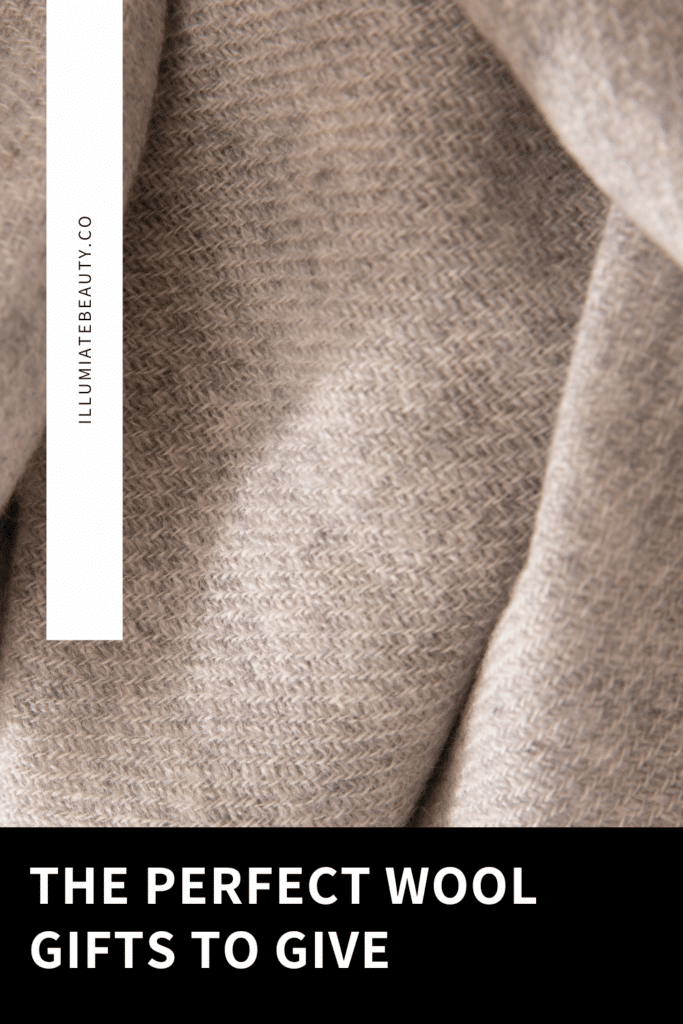 *This post contains affiliate links. If you choose to purchase an item featured in this post, I get a small portion from the sale. Thank you! It does not affect you at all.